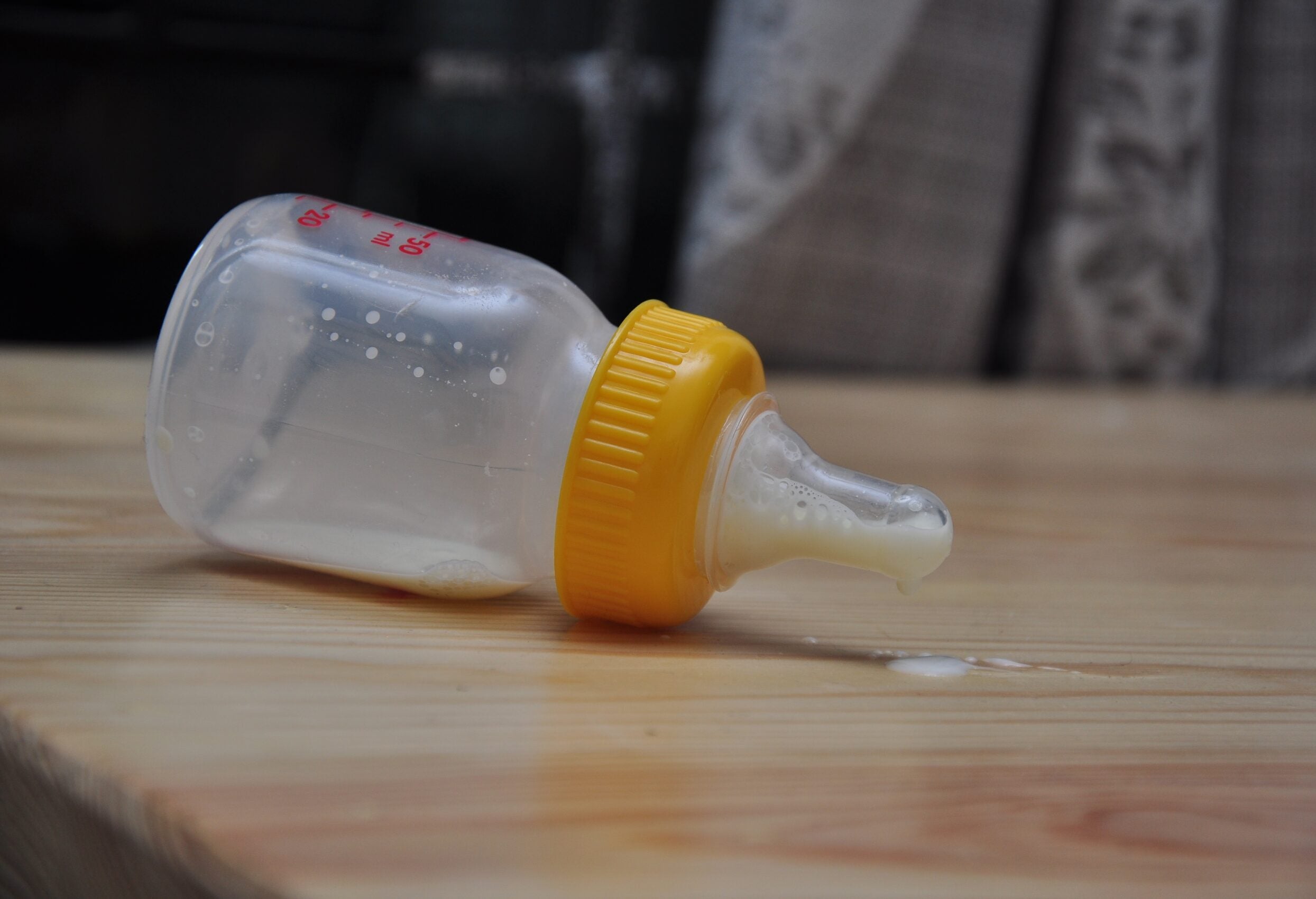 Canada is experiencing a shortage of baby-formula made for infants with food allergies and some medical conditions, the country's health agency has announced.
Health Canada said the shortage is due to the closure of Abbott Laboratories' manufacturing plant in the US.
The gaps on supermarket shelves have led commentators to question how reliant Canada is on one foreign provider and why infant-formula manufactured in the country is shipped to China instead of supplying the local market.
The US is temporarily allowing in products from overseas not ordinarily sold in the market to help it cope with the shortfall of infant-formula there and Canada is likely to follow suit.
"Health Canada is monitoring the supply situation and is working with manufacturers to import this product where possible," it said in a statement.
It added: "Other manufacturers have increased their production to quickly provide alternative products."
The Abbott plant in Michigan halted production of formula in February following a voluntary recall amid fears of the presence of Cronobacter sakazakii or Salmonella in products produced there.
It could reopen in the next few weeks, once the US Food and Drug Administration confirms the initial requirements for start-up have been met.
However, Abbott said it may take six to eight weeks for products from the factory to arrive on retailers' shelves.
Canadian food industry watchers are now questioning the country's approach to infant-formula production.
They have turned their attention to the Canada Royal Milk infant-formula manufacturing facility in Kingston, Ontario, which is owned by China's Feihe International. Everything produced at the plant – the largest of its kind in Canada – is shipped back to China.
Dr. Sylvain Charlebois, a professor in food distribution and food policy at Dalhousie University in Nova Scotia, tweeted: "Few will care about food security, until a nation becomes food insecure. This is what happened in Canada with baby-formula. Nobody cared about Chinese-owned Canada Royal Milk in Kingston until we ran out of baby-formula in our country."
Dr. Charlebois told Just Food: "Canada needs to be more food autonomous while growing more markets abroad. With dairy in particular, Canada needs to be more strategic about its domestic market."
He added: "Seeing Canadian-manufactured baby-formula operated by a Chinese company, using Canadian supply-management milk, is simply beyond belief. Supply management exists to serve Canadians only, not foreign markets. If foreign markets are a priority now, supply management needs to change.
"Either force the plant to only buy off-quota milk or get the plant to service the Canadian market as well."
Supply management refers to how Canada controls the supply of certain commodities, including dairy, to ensure stable prices.