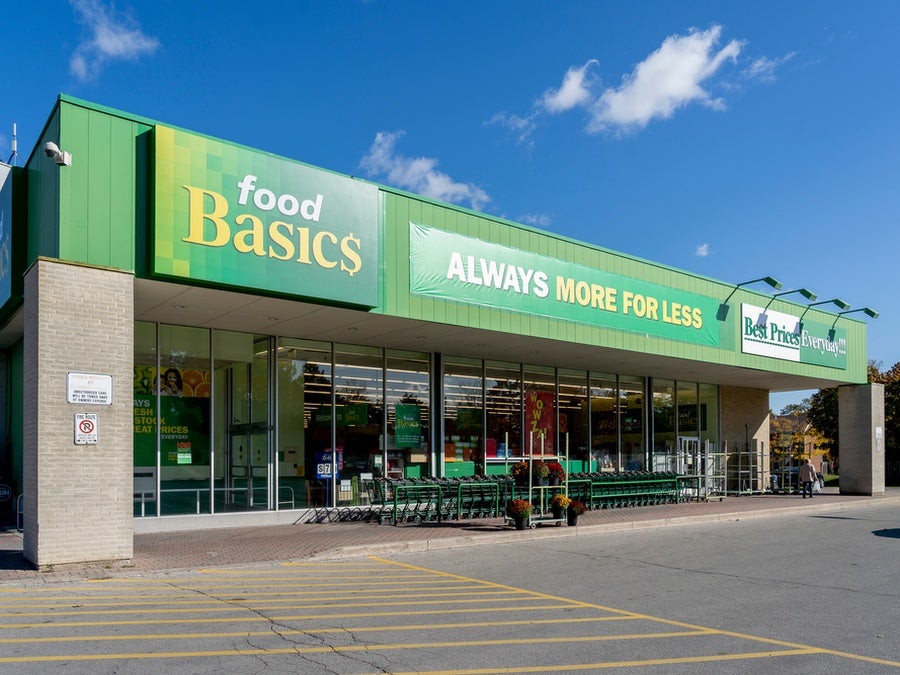 Canada's food inflation rate slowed in the 12 months through March but the category lagged behind the falling consumer price index (CPI).
Grocery prices rose by 9.7% year on year in March compared to 10.6% in February, data from Statistics Canada shows.
But the overall CPI was down at 4.3% for the month, following a 5.2% increase in February. This was the smallest increase since August 2021, Statistics Canada said.
Food has outpaced the North American country's headline inflation each month since December 2021. Statistics Canada cited Covid, supply-chain disruption, poor weather in production regions, input price rises and Russia's invasion of Ukraine among the causes of inflation.
Grocery prices are taking their toll on consumers, with 20% of Canadians very or somewhat likely to obtain food from community organisations in the next six months, a report by Statistics Canada found. It said 43% of Canadians surveyed reported they are more affected by food inflation than any other cost increase.
March's slowdown was led by easing rates in fresh vegetables and fruit, which rose 10.8% in March (compared to 13.4% in February) and 7.1% (compared to 10.5% in February) respectively.
The rates were driven particularly by slowing inflation of cucumbers, celery, grapes and oranges.
Food purchased in on-premise establishments remained costly, and was one of the main contributors to the continuing increases, rising 7.2% year on year.
It comes as New Zealand's food inflation hit a 34-year high in March. Data from Stats NZ, New Zealand's official data agency, said food prices increased 12.1% year on year in March, the biggest annual jump since 1989.
In Germany, as with Canada, food inflation was expected to rise in March despite headline slowdown. Consumer prices, "harmonised" to compare with other European Union countries, were expected to rise 7.8% compared to the same period last year.
Meanwhile, in the US, food inflation eased last month, though the cost of eating out rose. Overall food prices measured by the US Bureau of Labor Statistics' consumer price index rose 8.5% in the 12 months through March, extending a retreat from a peak of 11.4% reached last August. Food costs have now cooled for seven consecutive months, with price increases softening from 9.5% in February and 10.1% in January.