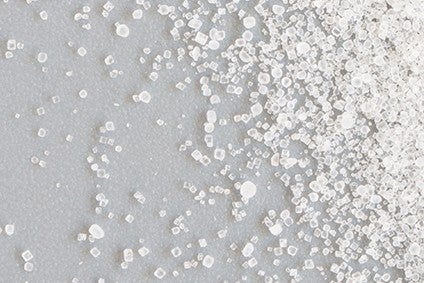 Canada is again urging people to cut their intake of salt and plans to revise or come up with a new voluntary reduction initiative after a study found consumers are exceeding the recommended daily amount.
Despite introducing a regulatory proposal in February requiring front-of-package symbols on foods high in sodium, sugars and saturated fat to better inform consumers, Health Canada says more needs to be done.
Food manufacturers operating in Canada have had voluntary targets on sodium reduction to work towards between 2012 and 2016. Last year, Health Canada evaluated the progress that had been made against the targets and said the cuts to sodium had been "much lower than anticipated", adding: "For most food categories, manufacturers did not do enough to reduce the sodium levels in the foods that they sell to Canadians."
To that end, the governmental department is revisiting its voluntary sodium reduction programme for pre-packaged and restaurant foods and is also planning a monitoring scheme to evaluate and report on progress.
A report released by Health Canada yesterday (23 July) – Sodium Intake of Canadians in 2017 – shows the country's consumers are taking in 2,760 milligrams of sodium a day, almost double the recommended daily amount, increasing the risk of heart disease and strokes.
The study found 58% of all Canadians and 72% of children between the ages of four and 13 are consuming more than the recommended limit, while men are more at risk than women. Males between the ages of 14 and 30 consume more than 2,300 mg of sodium a day.
Health Canada is advising consumers to cap their daily sodium intake at 1,500 mg, or at least try to limit it to 2,300 mg, pointing out targeting processed and restaurant foods is a priority given they tend to be high in salt.
Dr. Theresa Tam, the chief public health officer, said: "Maintaining a healthy lifestyle, including regular physical activity and healthy eating, plays an important role in helping to prevent chronic diseases. Reducing the amount of sodium we consume can help reduce our risk of high blood pressure – a primary risk factor for heart disease, kidney disease and stroke."
Canada has long had a commitment to reduce salt intake. The minister of health set up a Sodium Working Group in 2007 to develop a strategy, which included recommendations directed at both government and non-governmental organisations, consumers, the food industry, and other stakeholders. And in 2012, the government introduced the voluntary targets running to the end of 2016 before making further evaluations in 2017. It has also introduced a Healthy Eating Strategy.
And the country has seen some progress, with a review by Health Canada on the food industry's efforts to meet voluntary sodium reduction targets showing an 8% decrease in salt intake between 2010 and 2017.
Minister of Health Ginette Petitpas Taylor said: "I'm concerned that sodium consumption by Canadians, especially children, remains high. That is why our government is proposing initiatives, such as front-of-package nutrition symbols, to make it easier for Canadians to make healthier choices, including choosing foods that are lower in sodium."
The Sodium Intake of Canadians in 2017 report is based on the most recent national dietary intake data from Statistics Canada. It also uses the most recent information about sodium in food and considers recent voluntary sodium reduction efforts by the food industry.