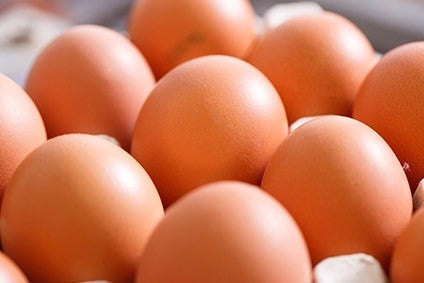 Canada's egg farmers have joined the chorus of disapproval against the country's updated trade deal with the US.
Yesterday it emerged that a tripartite deal signed over the weekend by the US, Canada and Mexico – effectively a replacement for the NAFTA pact – will give US dairy farmers access to around 3.5% of the Canadian market, a move which was roundly condemned by Canadian dairy organisations.
Now Canadian egg farmers have expressed their concern about the new United States-Mexico-Canada Agreement (USMCA).
In a statement, industry body Egg Farmers of Canada said: "While additional time and analysis is required to fully understand the potential future impact of such a result on not just our farmers, the final agreement has granted additional access to the Canadian egg market, with further market access granted to Canada's poultry sectors and poses significant impact to the future of Canada's dairy sector."
Roger Pelissero, chairman of the organisation, said: "The outcome of the negotiations will have a negative impact on the system of supply management as a whole and specifically on the vitality of Canada's egg farming sector.
"While we are still assessing the full impact of the USMCA agreement, the outcome means more foreign eggs on grocery store shelves."
The egg farming sector employs more than 17,600 Canadians across the country, contributes CAD1.37bn (US$1.06bn) annually to the Canadian economy.
Yesterday (1 October) trade body the Dairy Farmers of Canada (DFC) said the industry had been used as a "bargaining chip" in the talks.
Its president, Phil Lampron, said: "The announced concessions on dairy in the new USMCA deal demonstrates once again that the Canadian government is willing to sacrifice our domestic dairy production when it comes time to make a deal.
"The government has said repeatedly that it values a strong and vibrant dairy sector – they have once again put that in jeopardy by giving away more concessions.
"Today, the message sent to our passionate, proud and quality-conscious farmers and all the people who work in the dairy sector is clear: they are nothing more than a bargaining chip to satisfy President Trump."
After the deal was signed, Canadian Prime Minister Justin Trudeau told reporters: "It's a good day for Canada."