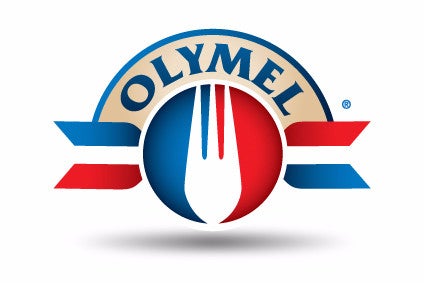 Canadian pork and poultry business Olymel has completed its second deal of the month with the acquisition of Triumphe Foods.
Triomphe has a strong presence in the Quebec market and is particularly known for its production of a wide range of deli meats and speciality hams. It employs more than 250 people,
This transaction includes three production facilities, located in Laval, Blainville and Québec City, as well as two distribution centres in Blainville and St-Léonard.
The price of the deal is undisclosed.
Through this acquisition Olymel becomes the owner of the brands Tour Eiffel, Chef Georges and La Belle Bretagne (hams and pâtés), Nostrano (Italian deli meats), Alpina (Eastern European deli meats), Bilopage (cretons and head cheese) and Mother Hen, a brand specialising in baby food production including organic fruit and vegetable purées and meat purées.
The production and marketing of all Triomphe Foods products and brands will continue and the acquired company will have autonomous management.
Réjean Nadeau, president and CEO of Olymel, said: "Olymel is proud to acquire a Quebec company renowned for the quality of its products and thus broaden our presence in several market segments, including baby food in particular.
"Through this acquisition and our own brands, Olymel will now have an even wider and more diversified range of value-added products, enabling us to serve a broad customer base, in addition to increasing our production capacities."
Mélissa Latifi, president and CEO of Triomphe Foods, said: "Triomphe Foods is the result of my family's passion for well-made products and high-quality deli meats.
"This passion has also led us to bring together fantastic businesses to make a larger and stronger one. Today, we are pleased to see that the great development potential of Triomphe Foods will be in the hands of other Quebec entrepreneurs who have made Olymel a world-class company."
Earlier this month Olymel announced the purchase of all the shares of Pinty's Delicious Foods, an Ontario chicken business.