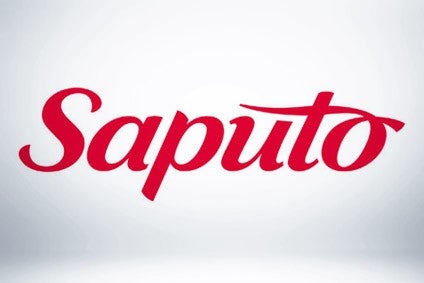 Canadian dairy producer Saputo booked higher sales and profits the first quarter ended June, noting higher selling prices in some of its key markets.
Revenue climbed almost 10% to CAD2.9bn (US$2.3bn) from a year earlier, while net earnings rose 13% to CAD200m. EBITDA was up at CAD355m, or 12% higher than the corresponding quarter of 2016.
Quebec-based cheese and milk producer Saputo classes itself as one of the top ten dairy processors in the world. The company's brands include those under its namesake, Dairyland, Nutrilait, Stella and Sungold.
Breaking down its performance, Saputo said EBITDA increased in Canada due to improved "optimisation" in raw materials and ingredients. In the US, it said average cheese and butter prices were higher and contributed to a rise in revenue, while what it called "market factors" added CAD3m to EBITDA in that region.
The company, meanwhile, stated fluctuations in the Canadian dollar against foreign currencies had a positive impact on revenue of around CAD60m, mainly due to the weakening in its local exchange rate.
The first-quarter results keep up the growth momentum after last year's earnings improved on increased sales and lower financial costs.