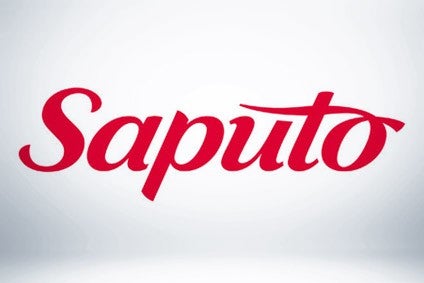 Further acquisitions for Canada-based dairy business Saputo seem a hot topic for 2019 to follow the purchases of local peer Shepherd Gourmet and Australian dairy cooperative Murray Goulburn.
Chief executive Lino Saputo Jr. made clear on a post-earnings call with investors yesterday (7 June) buying up other companies is a definite proposition for the fiscal year started on 1 April, both domestically and internationally.
"We have the financial flexibility upward of three billion dollars," he noted.
Saputo completed the purchase of Murray Goulburn in May for US$1bn after agreeing to sell the Australian firm's Koroit milk powder plant, thereby removing a competition barrier that had threatened to derail the deal.
While a buyer for the plant has yet be found, Saputo Jr. said the funds raised would help "support appetite for other acquisitions", as well as running down debt.
That would be consistent with Saputo's short-term strategy, described by the CEO as "strategically investing in capital projects, materialising acquisitions, and expanding activities in existing markets".
He indicated anything up to five potential candidates could be realised, and suggested two or three of those could be in Canada.
"Our pipeline remains extremely full," Saputo Jr. said. There are "four to five files that we are working on and they are doable files".
He continued by saying if the "acquisitions are logical and prices are reasonable then we will put that capital to work".
"I think within this fiscal year we have the potential to materialise a few more acquisitions," Saputo Jr. added.
"And if there are other acquisitions in Canada that we would have the latitude and flexibility to materialise, Canada is also a platform that can be well-served with acquisitions. So within the three-billion-dollar range, we think that perhaps two or three of these acquisitions could be materialised if the conditions are right."
The CEO's comments followed the Montreal-based company's release of its full-year earnings results to 31 March.
Revenue climbed 3.4% to CAD11.5bn (US$8.8bn) to give net earnings of CAD852m, up almost 17% from a year earlier.
However, adjusted EBITDA dropped 1.9% to CAD1.26bn, while adjusted net earnings fell 3.7% to CAD852m.
After the financial year closed, Saputo snapped up Shepherd Gourmet for CAD100m, a deal the CEO said yesterday is expected to be completed later in June. The company makes a range of "speciality" cheeses, yogurt and Skyr Icelandic-style yogurt.
The Canadian firm became Australia's top dairy processor following its deal for Murray Goulburn.
Saputo Jr. said on the call that the transaction has received the support of local farmers. But he said some management changes may have to be made, and I am "not hiding that from anybody".
His priority for Murray Goulburn is to get the company running at its full production potential given it is operating at 30-40% of its capacity utilisation.
"The number one priority is to get more milk through the plant," he concluded, emphasising the need to keep prices up rather than stooping to the whims of the market.
"We don't give product away. We are not in the business of buying market share. We need to be profitable."