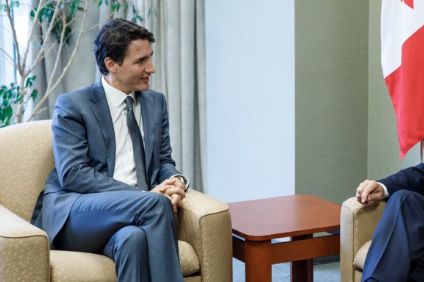 An organisation representing Canadian dairy farmers has written an open letter to Prime Minister Justin Trudeau warning him about potential US interference in the country's dairy industry.
Signed by the president of Dairy Farmers of Canada (DFC) Pierre Lambron, and by the chairs of all ten provincial dairy associations, the letter states government officials had reassured local dairy farmers over the recently-forged United States Mexico and Canada Agreement (USMCA), that the issue of US oversight had not been agreed to by Canada and would not be part of the final deal.
The dairy farmers are concerned they have not yet seen a final text with the oversight clause excluded, and are therefore worried it contains a provision that would grant the US oversight into the administration of the Canadian dairy system.
The DFC said this will undermine Canada's sovereignty and the ability to manage the Canadian dairy industry without US intervention.
The letter to the Prime Minister said: "On behalf of dairy farmers across Canada, we are writing at this time due to the concern that the current final text of the USMCA will cause further harm to the Canadian dairy industry."
It said the existing text "fundamentally undermines" Canadian sovereignty.
The letter went on: "Prime Minister, we ask that, to prevent further damage to the Canadian dairy sector, you do not sign the USMCA until the US oversight of our dairy system has been removed from the agreement. This is a matter of Canadian sovereignty; Canada's dairy farmers are counting on you to remain steadfast."
This is not the first time the DFC has complained about the USMCA.
When the trade pact was signed at the end of September, the organisation reacted angrily to it allowing US dairy farmers greater access to the Canadian market. The terms of the agreement provide US dairy farmers access to about 3.5% of Canada's domestic dairy market.
The DFC said at the time: "This has happened despite assurances that our government would not sign a bad deal for Canadians. We fail to see how this deal can be good for the 220,000 Canadian families that depend on dairy for their livelihood."