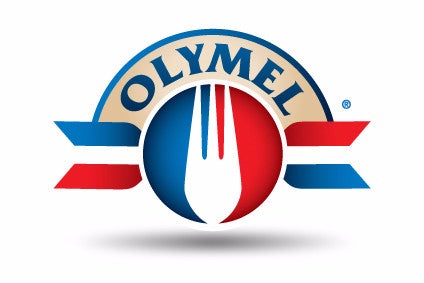 Olymel, the pork and poultry processor that is part of Canada's Solio Cooperative Group, has temporarily closed a plant in Quebec due to a number of Covid-19 cases among employees.
The hog and cutting facility in question is located in the municipality of Yamachiche, a plant where nine workers have contracted the deadly coronavirus and which has now closed for a 14 day-period, according to a statement issued yesterday (29 March).
Olymel said it took the decision after consultation with the Mauricie-et-du-Centre-du-Québec Integrated University Health and Social Services Centre. Solio Cooperative Group was formerly known as La Coop Fédérée, an agri-food business with three divisions: Olymel, Sollio Agriculture and Groupe BMR.
Almost 1,000 workers are affected by the decision, all of whom will be able to apply for government-led financial assistance programmes.
Réjean Nadeau, the president and chief executive of Olymel, said: "On behalf of Olymel management, I would like to express our gratitude to all the employees of the Yamachiche plant for their efforts since the beginning of this health crisis.
"In collaboration with human resources, I would ask all of our other employees working in plants that are still in operation to exercise constant vigilance to avoid the spread of Covid-19. Our company and its employees will therefore be able to contribute to the continued operations of the agro-processing industry, which governments consider to be an essential activity for supplying distribution networks with the products needed to feed a population that is mostly in lockdown."
Olymel is the predominant food business of the group, producing pork- and poultry-related products such as bacon, cured meats, sliced turkey and chicken, charcuterie, hams and sausages. Last summer, La Coop Fédérée acquired the pork and milling assets of local processor F. Ménard, while the latter's poultry assets stayed put.
Olymel added Canada's public health department is advising all company employees who have worked at the Yamachiche plant since 12 March to self-isolate.
The company said it will work with the public health department, the Canadian Food Inspection Agency, and the ministry of agriculture to determine when the site can reopen.
Closure of the facility will not affect distribution of products in the local market, Olymel said, adding: "Closing this important part of the food supply chain, even temporarily, is a challenge. Olymel will follow up with its suppliers, particularly the hog farmers who supply the plant, and make the necessary decisions."