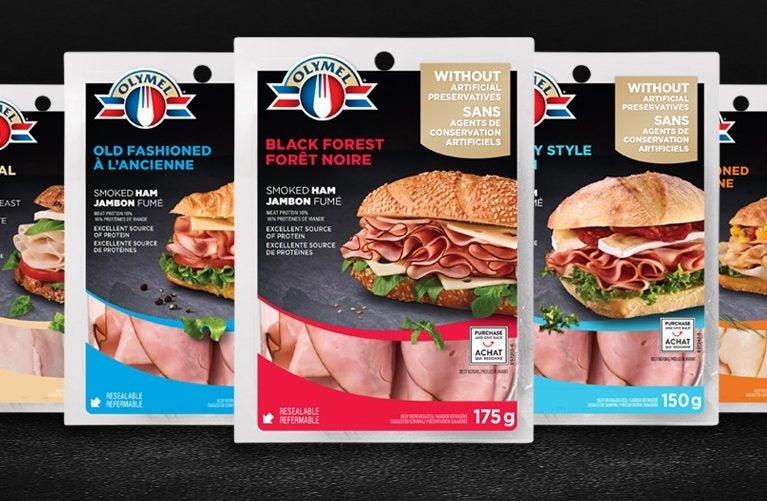 Olymel is closing two pork-processing factories in Canada as part of its "reorganisation plan" from 2021.
The Saint-Hyacinthe, Quebec-based company is closing its plants in Blainville and Laval.
Both factories will officially cease operations on 28 April as 170 employees have been given 12-week termination notices. Olymel said it will offer employees an opportunity to relocate if desired. The pork and poultry company closed another plant in November and announced further administrative job cuts prior to that.
In the last few months, over 220 jobs have been cut by Olymel with the aim to streamline the business – the Blainville plant alone used to employ 134 people.
The two factories producedhams, pâtés and deli meats marketed under various brand names, including Nostrano and La Tour Eiffel. Olymel, majority-owned by Canadian co-op Sollio Cooperative Group, claims production of these brands will be maintained by other plants.
Yanick Gervais, the president and CEO of Olymel, has attributed the downsizing to the "unfavourable economic conditions" but also previously highlighted falling pork volumes.
"The decision to close our two processing plants in Blainville and Laval is part of the reorganisation that began more than a year ago and is due to the ability of other facilities to produce the same products and therefore achieve savings and efficiencies," Gervais said.
"I believe that today's announcement should enable us to achieve our operational optimisation objectives more rapidly in the context of an unfavourable economic conditions, with rising raw material costs, labour shortages and the weakness of certain markets all affecting the company's profitability."
The company employs circa 15,000 people and its annual sales reach CAD4.5bn (US$3.39bn). Its factories are based in Quebec, Ontario, New Brunswick, Alberta and Saskatchewan.