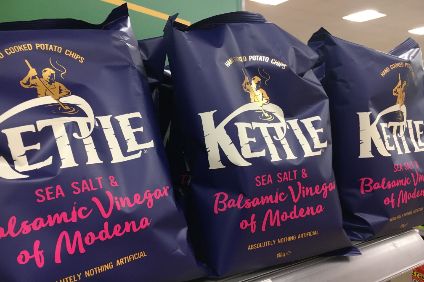 Ireland's Valeo Foods could be put up for sale by its private-equity owner CapVest, a report has suggested.
Sky News has reported London-based CapVest has appointed Goldman Sachs to oversee a sale of the company in the coming months.
just-food understands Goldman Sachs has been hired to work with the company but neither CapVest nor Valeo would comment on the suggestion a sale could be on the cards.
Valeo was formed just over a decade ago when CapVest acquired two Irish food businesses: Batchelors and Origin Foods. Since then it has adopted a buy-and-build strategy with more than a dozen acquisitions including Kettle crisps and Rowse honey. Just two weeks ago it announced the acquisition of German confectionery business Schluckwerder Holding.
Sky News speculates a spike in sales during the Covid-19 pandemic may have encouraged CapVest to cash in and suggests a sale of Valeo could raise GBP1.5bn (US$2.04bn).
CapVest also owns UK meat and seafood manufacture, Eight Fifty Food Group, which houses assets including Young's Seafood. It, too, has adopted an aggressive acquisition strategy.
Earlier today (28 January), CapVest was linked with a bid for Ireland-based Kerry Group's consumer-facing food division. It refused to comment when approached by just-food.