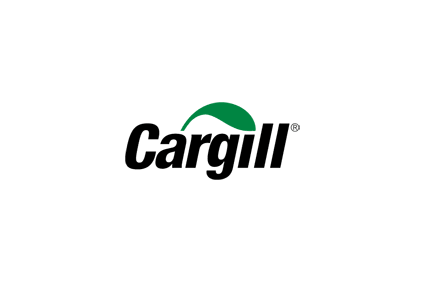 US agri-food heavyweight Cargill and its partners have revealed the start-up companies taking part in the second year of its accelerator programme.
Cargill linked up with Techstars, a network for entrepreneurs, and water-to-energy services provider Ecolab in late 2017 to launch the Minneapolis-based accelerator with the first cohort of start-ups signed up in summer last year.
Now it has revealed the line up for the class of 2019. The 11 companies comprise seven in the US and one each in Canada, Israel, India and Australia.
The seven US firms include: Contain, a provider of alternate finance for indoor growers; Conversight, a business using artificial intelligence to help businesses "uncover insights" in areas like sales and manufacturing; and Food for All, an app that allows uses to buy food set for waste.
Canada's Transparent Kitchen – an online platform that allows users to see which suppliers restaurants are using – has been selected, alongside Imago AI, a firm based in the Indian city of Gurgaon that sets out to help crop breeders in areas like disease management.
EcoPlant, a firm in Israel that says it helps companies save on energy bills, as well as Otrafy, a firm based in Melbourne and Vancouver that offers technology to help manage agricultural supply chains, are also joining the programme.
The four other US firms are: Magic AI, which uses artificial intelligence to monitor animal behaviour and health; Phood, which seeks to help businesses track food waste; PurPics, a fundraising app; and Trackter, another technology-based business working on agri supply chains.
Justin Kershaw, Cargill's chief information officer, said: "Solving the greatest food and sustainability challenges the world faces today requires partnership and fresh, innovative ideas. These are the two key ingredients of the Techstars Farm to Fork programme.
"Having the brightest minds in food and ag-tech in Cargill and Ecolab's backyards provides an amazing opportunity to infuse start-up energy into our company, while also helping bring critical solutions to scale. It's truly a win-win."
The accelerator engages both early stage entrepreneurs and late stage start-ups that are focused on advancing "key aspects" of the food system, including food security and safety, ag tech, consumer goods and supply chain management. Start-ups receive mentor support from Cargill and Ecolab executives and access to the companies' "market expertise, global connections and investment capital".
Techstars' network of entrepreneurs, mentors, investors and other partners also works hand-in-hand with the selected start-ups throughout the accelerator.
Each of the 11 companies chosen will present their projects at Demo Day on 15 October.
Read: Hatching new ideas – Big Food's incubator and accelerator programmes