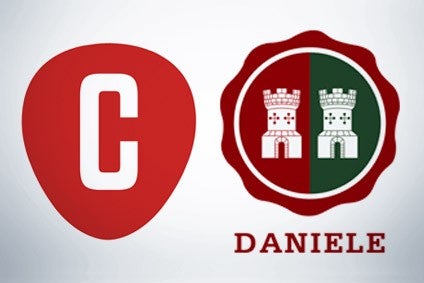 US-based charcuterie business Daniele International has merged with peer Creminelli Fine Meats.
Financial terms were not disclosed in a statement from Chicago-based private-equity firm Entrepreneurial Equity Partners, which announced in September it took an undisclosed stake in Daniele International and said the Dukcevich family owners would retain a "significant" holding.
Daniele, founded in 1945 and located in Mapleville, Rhode Island, produces Italian-style charcuterie and deli meats including prosciutto and salami under its namesake brand and the Del Duca line produced across three facilities. It also engages in private label.
Creminelli, a business formed in 2007 and headquartered in Salt Lake City, Utah, manufactures premium charcuterie and protein snacks, including snack trays, deli trays and salami for retail and foodservice channels.
Mark Burgett, a managing partner at Entrepreneurial Equity Partners, said: "The merger with Creminelli Fine Meats is a great next step for Daniele as it looks to expand its presence and differentiated offering in the growing market for speciality protein snacks. e2p is proud to partner with Daniele and Creminelli, and we look forward to leveraging our substantial experience, expertise and networks in the food industry to support their continued growth."
The chief executive and co-founder of Creminelli, Chris Bowler, will remain with the business. He added: "We are excited about the marriage of these two companies and how it positions us to build our brand, grow and improve our product offering, and continue our expansion into new outlets and channels."