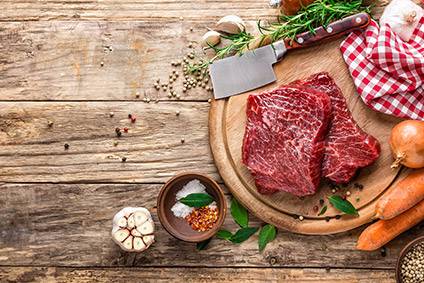 China has lifted the suspension on red meat imports from six Australian companies after lobbying by trade minister Steven Ciobo.
Ciobo said in a statement yesterday (31 October) the outcome was a result of cooperation between the countries' respective authorities and Australia's red meat industry, adding that the firms involved accounted for around 30% of the AUD$670m (US$514.6m) in beef exports to China in 2016.
"Australia has an excellent relationship with China, our largest trading partner," Ciobo said. "The goodwill generated by the success of the China-Australia Free Trade Agreement assisted in resolving this matter quickly."
The Australian Meat Industry Council (AMIC) said yesterday it welcomed the decision on import clearance by Chinese regulators against four of its members and JBS Australia, which is part of Brazilian meat giant JBS. There still remains one member that the Department of Agriculture and Water Resources (DAWR) are "working through requirements for their suspension to also be lifted", AMIC said.
Patrick Hutchinson, chief executive of AMIC, was quoted as saying by Australian Broadcasting Corp. this week that the suspension was due to "a mismatch of labels inside and outside the beef products' packaging". ABC said the companies involved are: Australian Country Choice, Thomas Foods International, Kilcoy Pastoral Company, JBS Beef City, Primo JBS and Northern Co-operative Meat Company.
"We respect the Chinese government's strong commitment to food safety for their consumers and understand the importance of meeting their import requirements," Ciobo said in the statement.
Going forward, AMIC said it will work with DAWR and Chinese regulators on the fulfilment of the `Joint Statement' signed in March between Chinese Premier Li Keqiang and Australian Prime Minister Malcolm Turnbull on access for chilled beef and new listings for other Australian establishments.