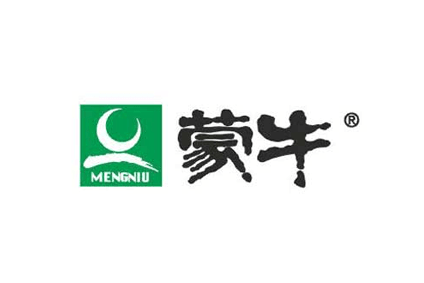 China Mengniu Dairy Company booked an increase in first-half earnings led by its Milk Deluxe and Just Yogurt products, with new consumption habits giving an added boost to sales.
The Hong Kong-listed firm posted an 8.1% rise in revenue to CNY29.5bn (US$4.5bn) from a year earlier, while operating profit surged 18% to CNY1.8bn, which the company said was attributable to higher volumes and low raw milk prices. It also noted cost improvements following this year's restructuring to form "independent" business segments.
While net profit edged down to CNY1.11bn from CNY1.18bn, earnings per share inched up to 0.290 versus 0.277 in the corresponding period of 2016, both on a basic and diluted basis.
During the year, the company increased its stake in China Modern Dairy Holdings to lock in supply of raw milk. Through a joint-equity partnership with France's Danone – Inner Mongolia Mengniu Danone Dairy – it was active in building new markets and sales channels. It also employed the patented Ystral smoothing technique from Danone to launch Milk Deluxe Yogurt, and Danone acquired WhiteWave in April, which Mengniu said had the knock-on effect of giving its own plant-protein drinks business more resources.
To align with international standards, the company sought the help of European dairy giant Arla Foods and cooperated in research and development. Its Yashili International Holdings subsidiary also completed the purchase of Dumex Baby Food Co from Danone last year, enhancing its infant milk formula business.
CEO Jeffrey Lu said Mengniu continued to reorganise the business into four product divisions and was able to improve efficiency, as well as focusing on development to meet the increasing demand for higher-end, nutritious offerings in China.
He added: "With consumption continuing to recover, overall growth of the dairy product industry in China improved, and new consumption habits emerging gave demand for dairy products a push. Breakthroughs were made in innovation of chilled and ice cream product categories and the market responded positively."
In terms of the business performances, the Liquid Milk segment consisting of UHT milk, milk beverages and yogurt turned in revenue of CNY25.4bn to account for 86% of group income.
Revenue for the ice cream division came in at almost CNY2bn for a 6.7% share of the business.
The Milk Powder segment, which includes Yashili, booked revenue of CNY1.8bn, while "other products" brought in CNY322m, to represent respective shares of 6.1% and 1.1%.