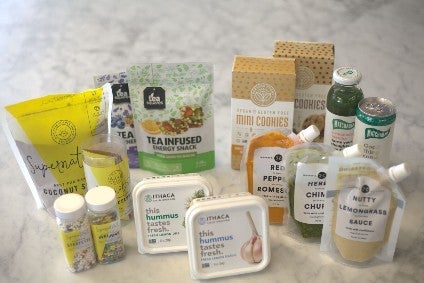 US yogurt maker Chobani has unveiled six participants for its autumn incubator programme, which supports start-up businesses through investment and mentorship.
Chobani launched the programme in 2016 and aims to help "entrepreneurs with big hearts and ideas break into food and beverage industries". The company said the first two classes have resulted in total average growth in distribution of 250% and a 147% increase in average quarterly revenues.
Products and firms being supported this time around include a manufacturer of natural sauces, a producer of allergy-friendly foods for kids and a matcha tea company, along with what Chobani calls a "residency for food tech start-ups" focused on reducing waste.
In the line-up is Haven's Kitchen Sauces, which makes refrigerated sauces using fresh, natural ingredients packaged in pouches.
Partake Foods produces allergy-friendly foods for kids that are free-from the top 14 allergens, are gluten-free, vegan, kosher and non-GMO certified.
Ithaca Cold-Crafted makes premium hummus using a cold process that protects the flavours and nutrients of the fresh ingredients.
TeaSquares manufactures naturally caffeinated snacks, while Supernatural makes clean, allergy-friendly baking ingredients such as plant-based food colours and soy-free sprinkles.
Finally, MatchaBar is a matcha tea company that distributes a "ceremonial shelf-stable bottled product" and operates retail cafes in New York and Los Angeles.
The two tech start-ups are Skyven Technologies, which is pioneering a solution for the food-processing industry to reduce fuel use, energy costs and greenhouse gas emissions and CinderBio, which "harnesses the biology of extreme microbes" to make enzymes that work at much higher temperatures, in more acidic conditions, and faster than currently available industrial enzymes.
Read Hatching new ideas – Big Food's incubator and accelerator programmes