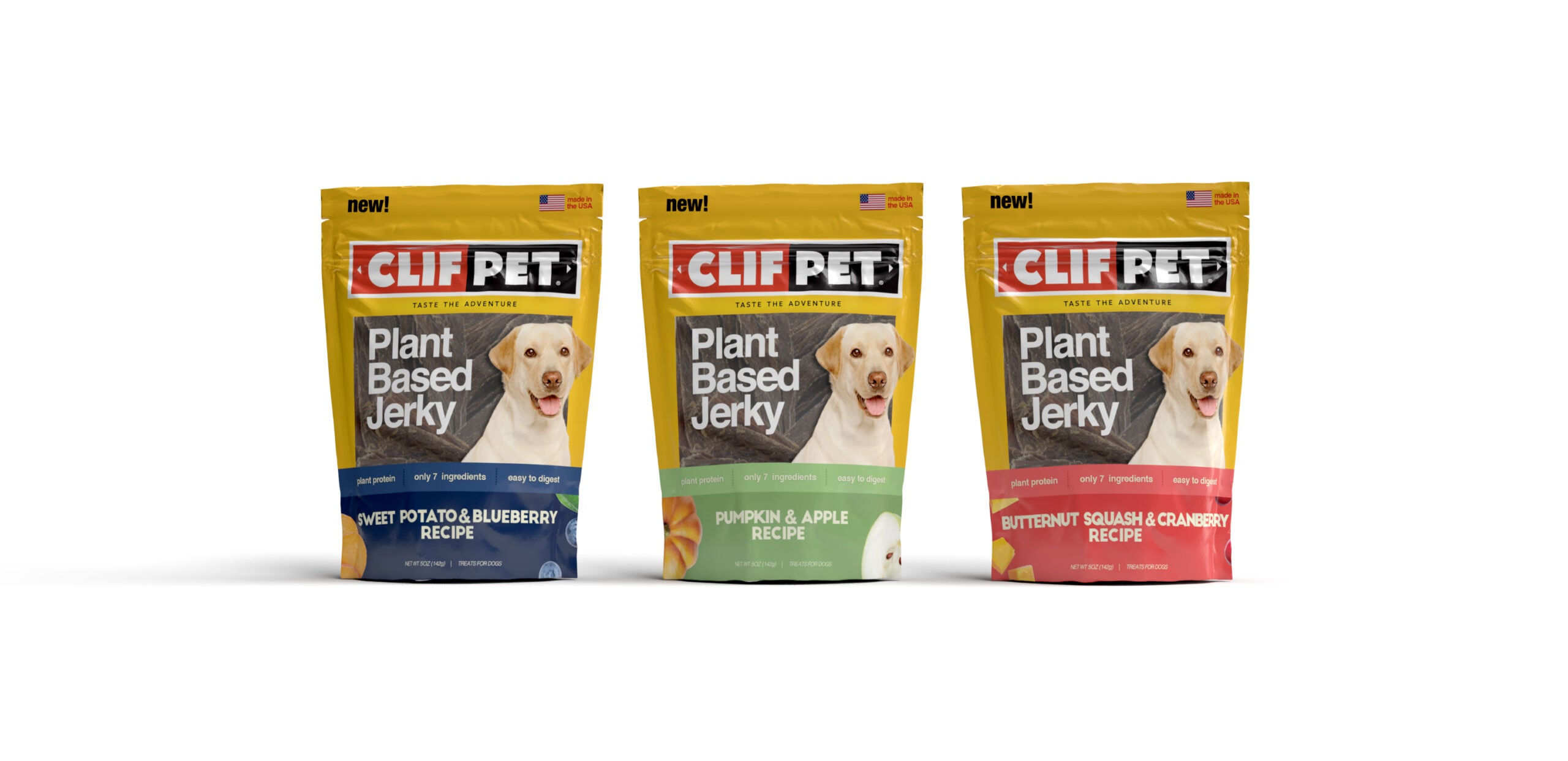 US snack-bar business Clif Bar has become the latest food manufacturer to enter the pet-food market.
Clif Bar is to launch its first pet-food products next year. The initial SKUs will be three flavours of snacks for dogs.
"A broader announcement of our distribution strategy will be made next year," Clif Bar chief innovation officer Rizal Hamdallah told Just Food. "With more than 11 million US households bringing a pet home during the last 18 months of Covid, and the growing demand for human-grade pet food, the category is exploding and ripe for new offerings."
Asked where the new pet-food products would be manufactured, Hamdallah added: "We are exploring any potential integration and will be utilising our existing ingredient supply chain as much as we possibly can while leveraging our manufacturing partner's supply chain in some cases."
Clif Bar's debut in the pet-food market is the first move announced by the company's new incubator. Dubbed Trailblazers, the unit is aiming to "deliver disruptive innovation and create sustainable business opportunities", the company said in a statement.
Some food manufacturers use incubators to work with other businesses, largely start-ups, projects that can include equity investments. Hamdallah said the incubator's initial project had focused on internal innovation. "We are exploring multiple routes in the future; we started by building internally with the launch of Clif Pet."
Earlier this year, Clif Bar announced it was axing more than 100 posts with an eye on growing sales. CEO Sally Grimes said at the time the company would cut around 125 positions, while adding more roles to the business.
In a LinkedIn post, Grimes, the former Tyson Foods executive appointed Clif Bar CEO in 2020, said the company had "a bold growth strategy to double our business while driving even more meaningful change in the food system".
She added: "This includes investing in skills and capabilities that will create new roles."