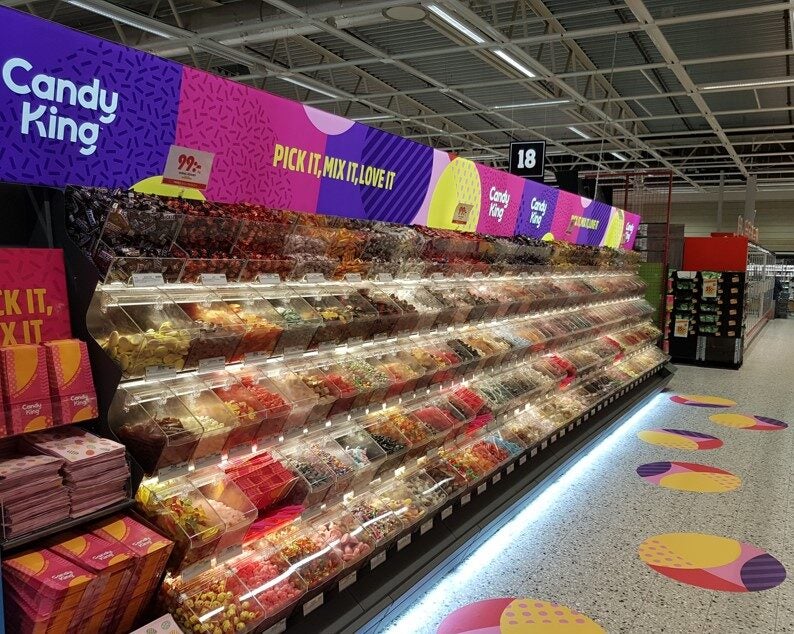 Cloetta has ruled out further acquisitions as the European confectionery maker drums down on organic growth in an increasingly inflationary environment.
Sweden-headquartered Cloetta today (28 January) reported group-wide organic sales growth of 8.4% for 2021, with its branded packaged products up 5.8% and the pick-and-mix category registering an 18.4% uptick.
Sales and volumes continued to recover through the fourth quarter as shoppers began to return to stores as restrictions around Covid-19 started to ease, although the company has had to take pricing actions to offset higher input costs.
Cloetta's last foray in M&A was back in 2017, when the company acquired Sweden-based pick-and-mix firm Candyking. Prior deals included snack nuts firm Nutisal and The Jelly Bean Factory.
President and CEO Henri de Sauvage-Nolting today batted away the prospect of further activity when posed with the possibility during a Q&A session but did not rule out making a deal if the right opportunity came along.
"We have a clear strategy. We are going to grow organically, that is our major strategic focus away from the acquisition strategy which Cloetta had before. I do not see any reason at the moment to deviate from that strategy. Priority one is to keep on growing the existing business organically and improve margins."
He added: "However, we said if there will be a right target, it should be an acquisition in one of our key core categories in one of our key core markets. But it also should be an acquisition which is able to deliver on the EBIT journey we are on. We are not going to buy companies with 0% EBIT anymore and then banking on a lot of synergies which maybe are not coming through or only partly coming through."
Cloetta also plans to step up marketing activity to generate growth and also to cut "smaller" SKUs to reduce complexity in the product mix and lower costs. While the branded and pick-and-mix segments are recovering sales – with the latter "close to breakeven" from pre-pandemic levels – demand for pastilles and chewing gum remains subdued.
The CEO explained on the call: "Looking at the marketing agenda, to take you back a few years, Cloetta had not been growing organically. [It's] very important to get this wheel going of growth, more volume, lower cost, more opportunity to invest.
"We want the profitability to go up further through the growth and the major thing we're working on of course is to get the pastilles and gums category to recover because it has above-average profitability."
Cloetta posted reported sales for the year of SEK6.04bn (US$641m), an increase of 6%. Branded products generated around SEK4.7bn and pick-and-mix about SEK1.4bn.
Operating profit (EBIT) rose almost 28% to SEK565m, with a margin of 9.3%, up from 7.8% a year earlier. The branded division recorded an adjusted EBIT of SEK577m, while pick-and-mix delivered a SEK6m loss. Group net profit climbed to Sek472m from SEK265m.
Cloetta has initiated price increases across the business to recover higher input costs and expects to implement more if raw ingredients and packaging materials continue to increase.
De Sauvage-Nolting noted the company has been "aggressive" in its pricing actions.
He added in response to an analyst question: "We do not see an easing yet of raw material and packaging materials going upwards. If I would know what's going to happen in the next six months, I will probably be a trader and not the CEO of Cloetta. We have a good model to take pricing based on raw material costs going up, so if it keeps on going up we'll just have to price more this year."