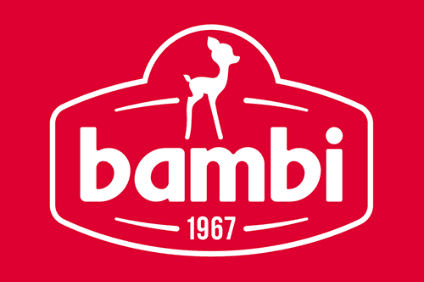 Coca-Cola HBC has called the purchase of Serbia-based confectioner Bambi, announced today (18 February), "a targeted acquisition in a specific market".
The Switzerland-based beverages group owns a snacks firm in Greece it describes as "a legacy business" and this morning snapped up Bambi from private-equity investor Mid Europa Partners for EUR260m (US$294m).
Asked by just-food if Coca-Cola HBC was looking for other acquisition opportunities in food, a spokesperson said: "The acquisition we announced this morning should not be regarded as a strategic move into confectionery. It is a targeted acquisition in a specific market."
Bambi was founded in 1967 and makes biscuits, wafers and savoury snacks. The company's brands include Bambi, Plazma, Wellness, Zlatni Pek, and Josh.
Coca-Cola HBC, which bottles and sells Coca-Cola Co. drinks in 28 countries, said Bambi had revenues of around EUR80m in 2018, of which more than two-thirds were earned in Serbia and the rest in the western Balkans.
It said the company had "strong" profitability and a margin on earnings before interest and taxation that was nearly three times higher than that of Coca-Cola HBC.
The spokesperson insisted Coca-Cola HBC saw "a strong strategic rationale for this complementary, adjacent category".
She pointed to Bambi's chilled distribution network, which Coca-Cola HBC sees as giving it opportunities to launch products.
Coca-Cola HBC will also look to grow sales through co-promotions and plans to look for "efficiencies in procurement and operating costs by leveraging both operations and implementing best practices, where possible".
The spokesperson added: "We will tap into Bambi's successful track record in product development and consumer-focused innovation."
Mid Europa Partners acquired Bambi in 2015 when it bought a controlling stake in FMCG business Danube Foods Group.
Robert Knorr, a co-managing partner at Mid Europa, said: "Bambi showcases our value-add approach. We focused on Bambi's strength in the biscuit category by disposing of its chocolate division and investing more in its core biscuit brands. We are now extracting Bambi from a diversified consumer group as the company has deservedly found its place within a leading international consumer leader. We will continue to replicate this strategy across our investments in central and eastern Europe."
Dragan Stajkovic, the CEO of Bambi, added: "It is with pride that we join a family of highly successful brands at Coca-Cola HBC. We believe that their unique positioning across 28 markets provides us with a strong backbone for the continuation of our geographical expansion and development of our ambitious innovation for the benefit of our customers."