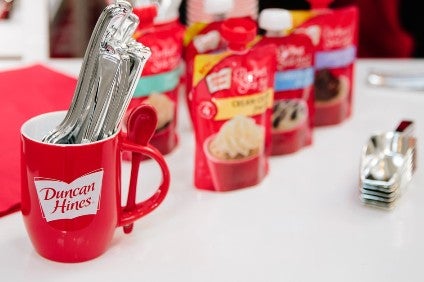 Conagra Brands today (27 June) confirmed it has reached a deal to buy fellow US manufacturer Pinnacle Foods for US$10.9bn.
The acquisition will "serve as a catalyst to accelerate value creation for shareholders", Illinois-based Conagra said in a statement.
Both boards of directors "unanimously approved" the deal, which will see Conagra acquire all of Pinnacle's outstanding shares in a cash-and-stock transaction, including all of the latter's debt.
Pinnacle had been under pressure from activist investor Jana Partners, which acquired a 9% stake in April, to sell the US frozen food business. The deal announced today, and first touted around a year ago, ends months of negotiations that were at one point called off due to differences over price.
New York-listed Conagra brings brands such as Healthy Choice, Slim Jim and Orville Redenbacher's to the table, with Pinnacle's portfolio including brands such as Birds Eye, Duncan Hines and Earth Balance.
"The transaction will enhance Conagra Brands' multi-year transformation plan and expand its presence and capabilities in its most strategic categories, including frozen foods and snacks," the company said.
Benefits of the deal were outlined as a "complementary portfolio of iconic brands; enhanced ability to capitalise on trends in frozen foods; compelling growth profile; EPS accretive; significant synergy opportunities; financing maintains solid investment grade credit rating; and dividend rate proven integration capabilities".
Sean Connolly, Conagra's president and chief executive, said: "After three years of transformative work to create a pure-play, branded food company, we are well-positioned to accelerate the next wave of change. The addition of Pinnacle Foods' leading brands in the attractive frozen foods and snacks categories will create a tremendous opportunity for us to further leverage our proven innovation approach, brand-building capabilities, and deep customer relationships."
In November 2015, the then ConAgra Foods announced a deal to sell its private-label assets to US group TreeHouse Foods, subsequently renaming the brand-focused business left Conagra Brands.
The deal for Pinnacle is expected to close by the end of the year subject to shareholder and regulatory approvals.
Conagra said the purchase price reflects an adjusted EBITDA multiple of 15.8x, based on Pinnacle Foods' estimated fiscal year 2018 results excluding synergies, and 12.1x adjusted EBITDA including run-rate cost synergies.
In terms of financing, Conagra secured a $9bn bridge loan from affiliates of Goldman Sachs Group. The purchase price is expected to be financed with $3bn of Conagra's equity issued to Pinnacle Foods shareholders and $7.9bn in cash consideration funded with $7.3bn of transaction debt and approximately $600m of incremental cash proceeds from a "public equity offering and/or divestitures".
Pinnacle Foods' shareholders are expected to own approximately 16% of the combined business.
Mark Clouse, CEO of Pinnacle Foods, added: "Today's transaction provides Pinnacle Foods shareholders with substantial and immediate value, as well as the opportunity to participate in the significant upside potential of the combined company. The portfolios and capabilities of both enterprises are impressive and complementary."