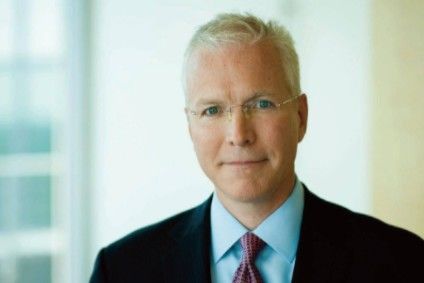 US food group Conagra Brands has told analysts that it believes there is room for further growth in its strong performing frozen foods business.
In a post-results call yesterday (22 March) the group's CEO Sean Connolly said: "One of the things we are most determined about in frozen is that, given our strong performance, we have ample room to capture our fair share of shelf space and grow organically."
Frozen was the star performer for the group in its Q3 2018 results. Together with refrigerated it saw sales increase by 3% to US$689m, on a like-for-like basis.
Grocery and snacks, by comparison, saw sales decline by 1% during the quarter.
Connolly told analysts: "We started our efforts to bend the top-line trend by focusing on frozen, given the strong underlying fundamentals of the category and the uncapped potential we identified in our brands. Our focus on innovation and targeted investments to drive brand saliency, distribution and consumer trial are clearly bearing fruit."
He said growth has been driven primarily by core business improvements and innovation launches in the Banquet, Healthy Choice, and Marie Callender's businesses.
Connolly said: "We think we have a lot of room to go from here as our distribution performance continues to improve and dollar sales growth has followed. Banquet, Healthy Choice, and Marie Callender's are our three largest brands in frozen and received the most significant focus of our renovation work."
He added: "By focusing on and leveraging the unique characteristics and strengths of these brands, we've returned each of them to growth and re-established the relevancy of frozen meals, and we see substantial runway for continued growth ahead.
Connolly said he expects its frozen products to benefit as retailers "review their planograms".
He said he expects retailers to "add more of the underskewed products like ours that have earned more space on the shelf".
He added: "We expect this to be a tailwind for our frozen business going forward as we gain our fair share of distribution."
Connolly talked up the growth potential of on-trend frozen lines at the Consumer Analyst Group of New York (CAGNY) 2018 conference in Florida last month.
Conagra Brands increased its frozen product offering via the acquisition of frozen breakfast and flatbread sandwich maker Sandwich Bros. of Wisconsin in December.