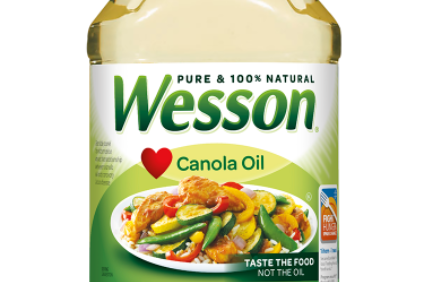 US food business Conagra Brands is continuing to mull over the future of its Wesson cooking oils brand after plans to sell it to local peer J.M. Smucker were stymied by a regulator on competition grounds.
The groups pulled out of the deal earlier this month after the US Federal Trade Commission (FTC) challenged the proposed transaction.
Speaking yesterday (22 March) in a call with analysts following the release of Conagra's third-quarter results, CEO Sean Connolly said: "We were very disappointed in the Federal Trade Commission's decision on the proposed Wesson sale and we are continuing to review Wesson's role in the portfolio."
The FTC said it believed that the US$285m deal – agreed on by the companies last May – would likely reduce competition in the US market for branded canola and vegetable oils sold to grocery stores and other retailers.
Despite the setback, Connolly told analysts Conagra – known for brands such as Orville Redenbacher's popcorn and Hunt's ketchup – had retained its "M&A momentum".
He told analysts: "M&A remains a central part of our plan. We intend to pursue modernising acquisitions, synergistic acquisitions and select divestitures. We'll continue to strike the right balance between being aggressive and being disciplined.
"In the third quarter, we completed our acquisition of Sandwich Bros. and announced plans to divest our Canadian Del Monte fruit and vegetable business."
Frozen breakfast and flatbread sandwiches business Sandwich Bros. of Wisconsin was acquired by Conagra in December for an undisclosed sum while it sold its Canadian Del Monte business to French company Bonduelle last month for $34m.