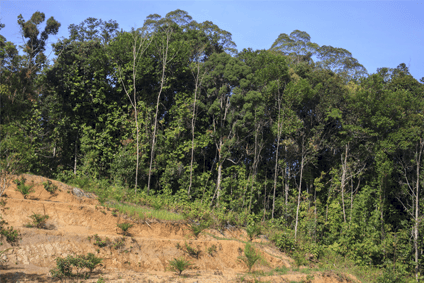 To coincide with the COP27 climate change summit, 13 food and commodity businesses have renewed their pledge to end deforestation and help reduce global warming.
And they have vowed to accelerate their efforts in this area.
Brazilian meat giants JBS and Marfrig, alongside agri-food heavyweights including Cargill and Bunge, have signed The Agricultural Sector Roadmap 1.5°C, which has been presented at COP27, currently being held in Sharm El Sheikh, Egypt.
The roadmap, coordinated by the Tropical Forest Alliance (TFA) and the World Business Council for Sustainable Development (WBCSD), is intended to "address forest loss in supply chains and accelerate collaboration to achieve this goal".
Signatories suggest the roadmap "proposes actions that focus on areas where they will have the greatest impact". It also describes how those companies will collaborate with governments, supply chain members and financial institutions, to try to expand support for the plan's commitments. The aim is to strengthen policies and regulations and encourage farmers and ranchers to protect natural resources.
The other signatories to the roadmap are ADM, Amaggi, COFCO International, Golden Agri-Resources, Louis Dreyfus Company, Musim Mas, Olam International, Olam Food Ingredients (OFI), Viterra and Wilmar International.
Before last year's COP26 summit in Glasgow, Scotland, JBS and Cargill were among the companies to sign up to a pledge to end deforestation in the supply chain by 2030.
While this year's pledge does not bring that date forward, it is said to outline "how these companies will accelerate action within their supply chains to halt commodity-linked deforestation in line with a 1.5°C pathway".
The "ambition" is for companies that trade or are primary processors of palm oil to achieve no deforestation and no-peat supply chains by 2025.
Signatories to the roadmap must commit to setting near-term emissions reductions targets based on science, including emissions from land use change, and set a validated target aligned with the Greenhouse Gas Protocol standard.
The Tropical Forest Alliance said: "This roadmap aims to accelerate existing action by the agri-commodity sector on deforestation to align with global climate goals, in a way that contributes to food security, economic development and farmer livelihoods."
Gilberto Tomazoni, JBS's CEO, said: "We must address climate change while increasing global food production to ensure food security. JBS understands its responsibility, as the world's largest food company, to be part of the solution and therefore the need to partner with our value chain to accelerate and scale progress.
"To advance the fastest way in Brazil, the sector must focus on the main areas and drivers of deforestation: the Amazon and illegal deforestation. In line with our commitment to contain global warming by up to 1.5C, 2023 will be a year of action to go further – along with partners in the public and private sectors – to develop incentives and technical support for producers who are the key to ending all deforestation."
In March last year, JBS committed to becoming net zero on greenhouse gas emissions by 2040. It also reaffirmed its commitment to eliminate illegal deforestation of its chain by 2025 in all Brazilian biomes in which it operates.
Large food and agri-food businesses have a long history of trying to tackle deforestation. Back in 2020, it was revealed 17 of the world's largest FMCG groups had launched another bid to curb the practice under the auspices of The Consumer Goods Forum after falling short of a 2020 goal tabled a decade before.
In December last year, a report from the investor-backed FAIRR Initiative criticised meat, fish and dairy producers over efforts to tackle methane emissions and deforestation.
The Coller FAIRR Protein Producer Index report concluded that "despite pockets of leadership and innovation, the animal agriculture sector is unprepared for the decade of transition on climate change and risks looking outdated and unattractive".
FAIRR said only 18% of global meat and dairy producers even track partial methane emissions. And meat giants with a zero-deforestation pledge, such as Brazilian heavyweights JBS and Marfrig Global Foods, "do not have full visibility of the third-party suppliers that are responsible for up to 90% of deforestation from sourcing cattle".