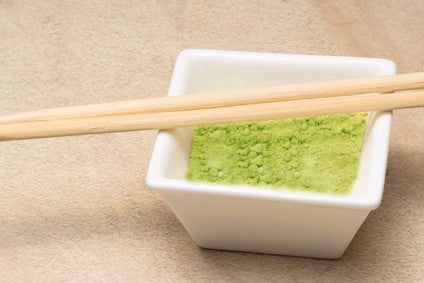 Australia's TasFoods has withdrawn its financial guidance due to the global uncertainties from the coronavirus outbreak and is having to reduce wasabi production as foodservice sales decline.
Based in the city of Launceston on the island state of Tasmania, TasFoods is present in the dairy markets – fresh goat's milk, butter, cream and cheese – and poultry, while it also cultivates and supplies wasabi.
In a statement today (31 March), the Sydney-listed company said "sales demand has remained strong to date across TasFoods chicken and dairy operations, with a transition to retail and wholesale customers after weakening of foodservice demand as restaurants and cafes close or transition to take away".
But as foodservice demand has tailed off, TasFoods said it will close its Pyengana Dairy Farm Café and reduce its Shima Wasabi operations as a result of a decline in sales to premium restaurants. The company acquired cheese and fresh milk producer Pyengana Dairy in 2017. It also bought Betta Milk last year.
TasFoods said in February it was expecting "continued strong growth in revenue and profitability" in 2020 after reporting a 32% increase in the former metric last year to AUD50.7m (US$31.01m). It did not provide specific forward-looking numbers at the time.
EBITDA remained in negative territory last year with a loss of AUD1.16m, widening from a AUD1.11m loss a year earlier. Net profit after tax also recorded a loss, AUD3.5m from a AUD1.4m loss in the corresponding period.
Providing an update on its guidance today, TasFoods said: "Given the evolving Covid-19 circumstances and the uncertainty that lies ahead, the board of directors have withdrawn FY-20 guidance and its assumptions and cannot support any broker analysis released prior to the impacts of the virus being felt.
"TasFoods is constantly assessing the evolving impact of the Covid-19 virus on its operations and considering what steps it must take to mitigate the conditions."
The company added it has not experienced any constraints in the supply of raw materials or packaging, but is "now required to hold additional stock on hand of key items to ensure continuity of trade".