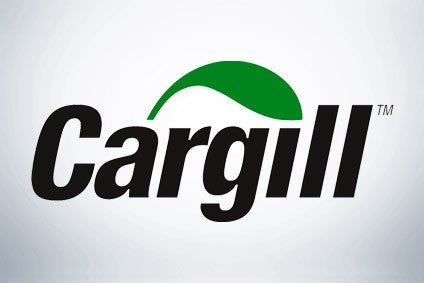 US agri-food business Cargill has closed a meat plant in Pennsylvania temporarily after an undisclosed number of employees contracted coronavirus.
The site in the city of Hazleton was closed on Tuesday (7 April) and will remain shut until further notice, according to a statement from the Minnesota-based business.
"As we continue to prioritise the health and safety of Cargill employees, we have decided to temporarily close our Hazleton case-ready protein plant," Jon Nash, the head of Cargill's North America protein division, said. "This will allow us to minimise the impact of Covid-19 and continue to follow health department guidelines. This was a difficult decision for our team, but our values are guiding our actions."
Nash added with respect to the infected workers: "The employees are receiving appropriate medical care. Due to privacy laws, we cannot share further details. Our goal is to keep our 900 employees at this case-ready protein facility healthy and minimise risk within the Hazleton community, which has been greatly impacted by Covid-19."
Cargill said it had implemented safety measures at its plants, including temperature testing, cleaning and sanitising, prohibiting visitors, social distancing and flexible shift patterns.
"Our facility [Hazleton] will re-open as soon as is it is safe to do so."
Another major US-based meat processor, Tyson Foods, said this week it had suspended operations at a pork plant in Iowa after more than "two dozen" employees contracted coronavirus.
"Our meat and poultry plants are experiencing varying levels of production impact due to the planned implementation of additional worker safety precautions and worker absenteeism," chief executive Noel White said.
And Perdue Farms, a meat and poultry supplier, said late in March one of its employees had tested positive for Covid-19.