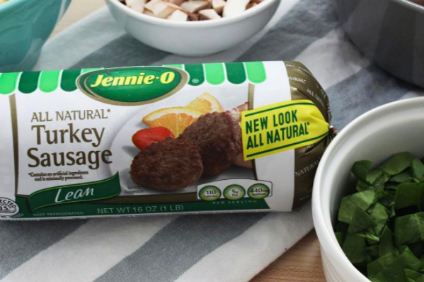 US meat firm Hormel Foods has closed another two facilities after a number of employees tested positive for Covid-19.
Operations will pause at the plants in Willmar, Minnesota, located on Willmar Avenue and Benson Avenue, Hormel said in a statement issued on Friday (24 April), with the factories to be gradually shut down over the passed weekend. The sites manufacture the company's Jennie-O Turkey Store brand.
Hormel said it took the decision to "undergo a facility-wide cleaning that will enhance already robust safety and sanitisation protocols". It added: "The company has strategic operation protocols and plans to ensure business continuity, including the use of its other facilities to continue to serve its customers during this time."
As of last Thursday, Hormel said 14 workers had contracted coronavirus of a total headcount of 1,200. Furloughed workers will be on full pay.
Steve Lykken, the president of Jennie-O Turkey Store, said: "The health, well-being and safety of our team members is our top priority. Out of an abundance of caution, we have decided to take a pause in operations. We are being thoughtful and considerate in our approach to this process.
"We are working closely with external partners as we also develop our plan for reopening when the time is appropriate."
Last week, Don Miguel Foods, a US-based Mexican foods manufacturer associated with Hormel, announced its was temporarily closing its plant in Orange County, California, because of Covid-19. It had already shuttered two subsidiary sites run by Alma Foods and Rochelle Foods.