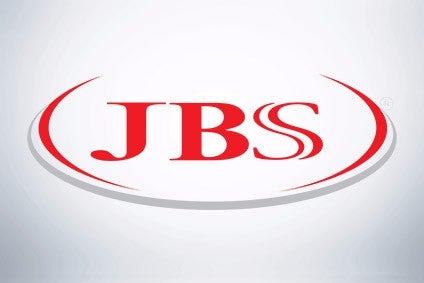 Brazilian meat giant JBS is reportedly planning to take legal measures to reverse an order to shutter one of its domestic plants to stop the spread of coronavirus.
News agency Reuters reported today (19 May) JBS is arguing the order from a local labour authority to close the plant in the town of Ipumirim in Santa Catarina in southern Brazil is unjustified.
The plant employs more than 1,400 people and processes some 135,000 chickens per day, according to a JBS statement sent to Reuters.
JBS said it is adopting strict prevention protocols against Covid-19 at all its units.
Meanwhile, an eighth worker at the company's plant in Greeley, Colorado, in the US has reportedly died from Covid-19.
The Denver Post newspaper, reported that the employee died on Saturday (16 May).
Quoting data from the Colorado Department of Public Health and Environment, the newspaper reported that at least 316 employees at the plant and five non-production workers at the site have tested positive for Covid-19.
It said that seven of the people who have died were plant workers and one had a corporate function.
JBS closed the plant for two weeks in April because of the outbreak but it has since re-opened and reports suggest there has been a 'second wave' of Covid-19 cases at the site since production re-started.
just-food has asked JBS for comment on these matters.