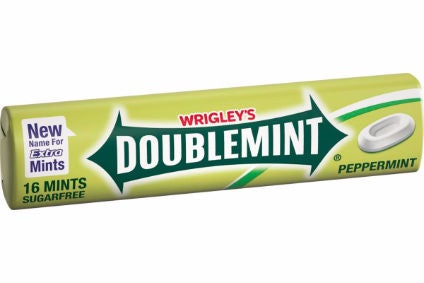 Mars has launched a dedicated online store in India in partnership with delivery platform Swiggy for a range of the US-based firm's confectionery brands.
The Snickers Store will feature the company's snack bars under the same brand name, along with confectionery products from Galaxy, Mars, Bounty, M&M's, Doublemint and Orbit, all of which can be delivered direct to people's homes by Swiggy.
Mars said in a statement the service will initially be available in Delhi NCR, Bangalore, Kolkata and Chennai, with more cities to be added in the "coming months".
The coronavirus pandemic has prompted a growing number of global food majors to turn to e-commerce or direct-to-consumer (D2C) services to get product to consumers while in lockdown.
Confectionery maker Hershey also recently joined with Swiggy and its peer Dunzo in India. Nestlé, PepsiCo, Kraft Heinz, Impossible Foods and Beyond Meat have all embraced D2C as an alternative channel to retail over the past few months to bolster revenues amid Covid-19.
Kalpesh Parmar, the general manager for Mars Wrigley India, said: "Mars Wrigley is using the digital commerce platform in an innovative way to reach maximum consumers. We believe consumers are looking for occasions to treat themselves and creating moments of joy for everyone in the family while they stay at home. We are ensuring the products that customers value are made available to them with greater ease and in ways that remains protective of public health."
Mars added that it had already partnered with Swiggy, Dunzo and another delivery peer, Zomat, at the start of the lockdown to distribute its products in select locations in India, and has now extended those services to its "consumer-facing operations".
Last year, Mars acquired a majority stake in German nutrition company Foodspring, a direct-to-consumer offering products such as supplements, shakes and coconut oil, as well as protein-enhanced ice cream and confectionery.
See just-food's article here on the rise of D2C: Covid-19's snacking consumers spark D2C flurry