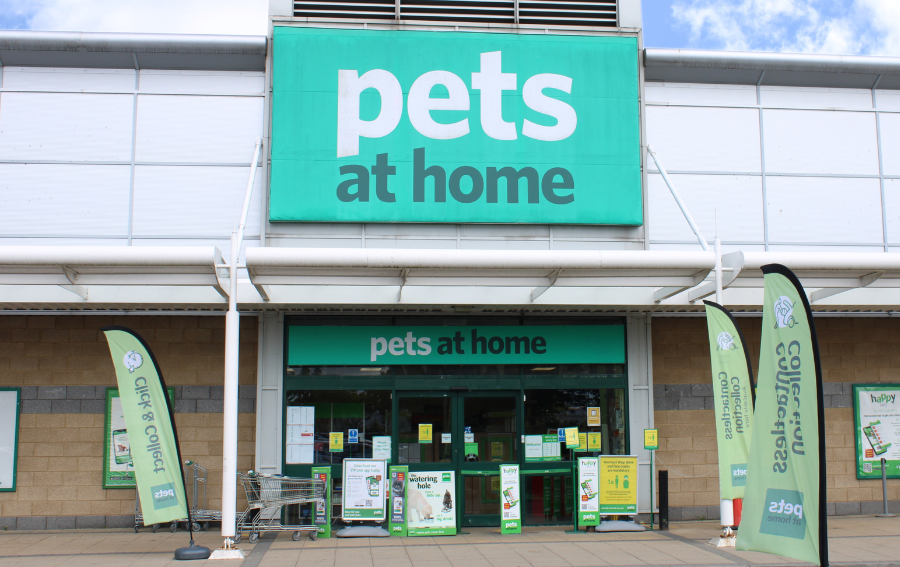 UK food group Cranswick has struck a deal to supply Pets at Home, the UK pet care retailer, with dog food.
London-listed Cranswick will initially supply Pets at Home with dry dog food under two existing brands, Wainwrights and Step Up to Naturals, from its facility in the English county of Lincolnshire.
As a result, Pets at Home, which has over 400 stores across the UK, will become "the lead strategic customer" of the facility. Cranswick is due to begin supplying the retailer in the second half of the year.
The new deal comes as Cranswick has embarked on a £9m ($11.1m) investment programme at its pet food facility in Lincolnshire, purchased when the company acquired Grove Pet Foods in January 2022.
The group also claimed it "strengthened and refocussed" the management team for this category over the last year.
The first phase of investment at the facility is currently underway and will increase capacity by around 40%, according to Cranswick.
Jim Brisby, chief commercial officer at Cranswick, said: "This agreement cements our strategic ambition to grow our share in the pet food business and represents a significant growth opportunity for the group.
"Cranswick Pet Products will continue to be supported by future capital expenditure in new capacity and capability, helping us deliver assured quality, supply, and market-leading innovation to Pets at Home".
Lisa Miao, the chief operating officer at Pets at Home, added: "Partnering with Cranswick will help secure supply chain and customer availability, while continuing to drive innovation to excite and inspire the pet owners of today and tomorrow, all underpinned by our sustainability ambitions."
Cranswick also reported its latest set of annual results today. In the twelve months until 25 March 2023, pet food represented 1% of the group's total revenue of £2.32bn.
The group nevertheless commented: "Although our pet food business currently makes a very modest contribution to group revenue and earnings, we are very excited about the opportunity to grow our presence in this attractive, large and fast-growing market."
The meat producer's total revenue was up 15.7% compared to the previous year, with adjusted operating profit rising 4.5% to £146.5m.
Volumes, however, dropped marginally by 1.4% due to a drop in export volumes to the Far East.
Cranswick, which employs around 13,700 people and operates 22 facilities in the UK, invested £85.1m across its asset base throughout the twelve-month period. The total investment from the company "in the last three years exceeds £250m".
Adam Couch, Cranswick's chief executive officer, said: "Investment during the year has been broad-based as we look to expand capacity and enhance the capability of existing facilities.
"We are proposing to lift our full-year dividend by a further five percent this year. This will be our 33rd year of consecutive dividend growth."
Shares in Cranswick soared 5.7% today (23 May) to £33.18.