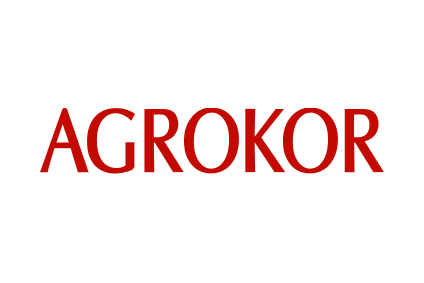 Financially embattled Croatian food company Agrokor failed to disclose more than HRK3.9bn (US$612m) in liabilities in 2016, the company said yesterday (9 October) in its audited results.
Ante Ramljak, a government appointed commissioner, said at a press conference yesterday that the audited results "contained significant adjustments" from previous periods. From December 2014 to December 2016, the total equity decrease, or impairment, amounted to HRK21.7bn.
Losses at the Zagreb-based food maker and retailer owned by Ivica Todoric are now stated at HRK11.2bn for 2016 and HRK3.6bn the previous year, with the latter figure down from the HRK1.2bn profit initially reported, according to the audit by Price Waterhouse Cooper (Pwc).
Undisclosed operating and financial expenses from 2010 to 2015 amounted to HRK2.3bn, while there was an "inappropriate classification" of HRK2.1bn in cash and cash equivalents.
The PWC audit comprised 27 companies legally subject to auditing in Croatia, three in Serbia, and three in Bosnia and Herzegovina, said the statement presenting the results. The scope of the consolidation in 2016 comprised 80 entities of which 42 are in Croatia.
The statement noted "that at this point the loss exceeding equity value amounted to HRK14bn and – subject to the reports having been prepared on a going-concern basis, the only way for The Agrokor Group to continue doing business was by way of closing a settlement".
However, Ramljak said the findings had "no direct impact on the operations of Agrokor Group companies in 2017, which were stabilised by the Extraordinary Administration over the period from April to June this year and that after a successful season the operating businesses of these companies were stable".
PWC has informed the Extraordinary Administration of the accounting irregularities "which may point at potential illegal activities and that the Extraordinary Commissioner has taken steps as stipulated by the law".
In August, Russian creditor Sberbank filed arbitration proceedings against Agrokor and its guarantors to recover loans made to the group.
Agrokor announced a restructuring in May to sell off some of its business units aimed at paying down debts.