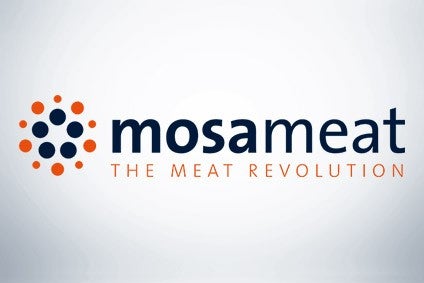 Mosa Meat , a Netherlands-based cell-cultured meat start-up, has attracted further investment in the form of animal nutrition business Nutreco and US venture-capital fund Lowercarbon Capital.
A spokesperson for Maastricht-based Mosa Meat, which claims to have developed the world's first cultured 'beef' hamburger in 2013 under the auspices of co-founder and chief scientific officer Professor Mark Post, declined to disclose the size of the investment.
The company had previously drawn EUR7.5m (US$8.3m today) in investment in 2018 from Switzerland-based convenience food supplier Bell Food Group and M Ventures, the corporate venture capital arm of science and technology company Merck.
Mosa Meat said in a statement it has also entered a partnership with Nutreco, located in Amersfoort, Netherlands, and a wholly-owned subsidiary of Dutch multinational SHV Holdings.
Nutreco's involvement was explained to just-food by the spokesperson: "To really introduce cultured meat on a global scale, at the right cost level, we need a supplier of nutrients to feed to our cells, a company that can supply us with a steady and cost-competitive stream of such raw materials. The partnership consists of two elements – one is investment and the other one is collaborative, exploratory work to enable us to establish that part of the future value chain together."
Nutreco chief executive Rob Koremans said: "I am thrilled that Nutreco has partnered with Mosa Meat as this investment opens the opportunity to produce real meat on a large scale in a highly-sustainable and animal-friendly way. As the global population continues to grow, the increased demand for protein will place more pressure on our food-production system. If we are serious about feeding the future in a sustainable way we will need to produce protein from a variety of sources, including animal agriculture as well as alternative proteins."
In terms of launch dates for the first products, the spokesperson for Mosa Meat added: "We are aiming to bring products to the market in the next few years. It's difficult to guarantee by a particular date as some aspects are out of our control (such as the regulatory process), but we're aiming for a small-scale introduction in a couple of years. Our first product will be a beef product (we're focusing on that first as beef has the greatest environmental impact)."
Mosa Meat chief executive Maarten Bosch said: "As we enter a new phase, we're excited to work with Nutreco, who have brought us their deep expertise managing manufacturing supply chains at a truly global scale, as well as Lowercarbon Capital, who draw on deep experience accelerating companies to have a global impact."
The statement noted that Mosa Meat is in the course of developing its first pilot production plant where the debut commercial products "will be grown".
Chris Sacca, chairman of Lowercarbon Capital, which invests in what it calls "plant-healing technologies", said: "We're proud to support Mosa Meat because of their ambition to cultivate beef that's healthier for people and the planet. As the global meat-eating population grows, they'll have the choice to eat real steak without concern for methane emissions, deforestation, antibiotics, or even having to slaughter an animal."
just-food analysis from October 2019: How can cell-based food reach scale?