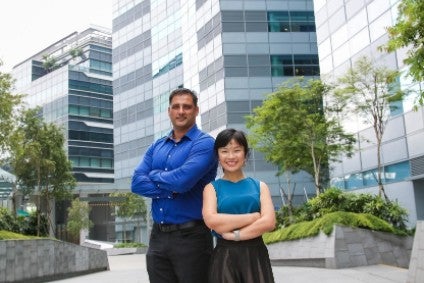 TurtleTree Labs, a Singapore company developing cell-based milk, has secured an undisclosed amount of funding from a group of investors.
The so-called pre-seed round was led by venture capital fund and alternative-protein investor Lever VC, which has offices in the US and Hong Kong, with participation from US-based asset management firm KBW Ventures and Silicon Valley venture capitalist K2 Global.
TurtleTree claims to be the world's first company using technology to create cell-cultured milk from animal cells and was founded by chief executive Fengru Lin, chief scientific officer Rabail Toor, and chief strategist Max Rye.
"TurtleTree's breakthrough is quite significant; it allows for not just the full functionality of dairy milk but will disrupt the existing baby-formula industry," the company said in a statement announcing the funding.
It continued: "TurtleTree has developed a unique proprietary technology that uses mammary cells to produce real, full milk in clean-food production facilities. The end product being the same as human breast milk and cow's milk and will be sold as a food product."
According to Rye, the financing will be used to build the company's scientific team and create additional prototypes ahead of its first product launch planned for the spring.
"What TurtleTree Labs is doing is fascinating, and their technology could be a serious disruptor in the global dairy industry," said Nick Cooney, the founder and managing partner at Lever VC. "They are the first company in the world producing real, whole milk from cell cultivation, which opens the door for safer, healthier and customised dairy products that can be produced with far fewer natural resources."
Last week, two other cell-based protein businesses announced investment: the Netherlands-based, cultured beef start-up Mosa Meat and BlueNalu, a US company focused on cell-based seafood.
just-food analysis from October 2019: How can cell-based food reach scale?