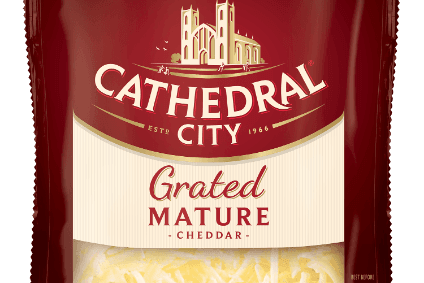 Canadian dairy company Saputo has revealed that Mark Allen is stepping down from his role as chief executive officer of Dairy Crest, the UK-based peer it bought earlier this year.
No direct replacement has been announced but Tom Atherton, Dairy Crest's deputy chief executive and group finance director, has been appointed president and chief operating officer of Saputo's newly-formed Dairy Division (UK), effective immediately.
Saputo said that Allen's departure is "a mutually agreed upon decision" following the completion of the transaction.
Atherton has worked for the Cathedral City cheese and Clover spread maker Dairy Crest since 2005. He was appointed as an executive director and group finance director in 2013 and has also held the position of deputy chief executive since January 2018. He will report to Kai Bockmann, president and chief operating officer at Saputo.
Saputo suggested Atherton has been "instrumental in determining the strategic direction of Dairy Crest".
Allen will remain with the company until July to ensure a smooth transition.