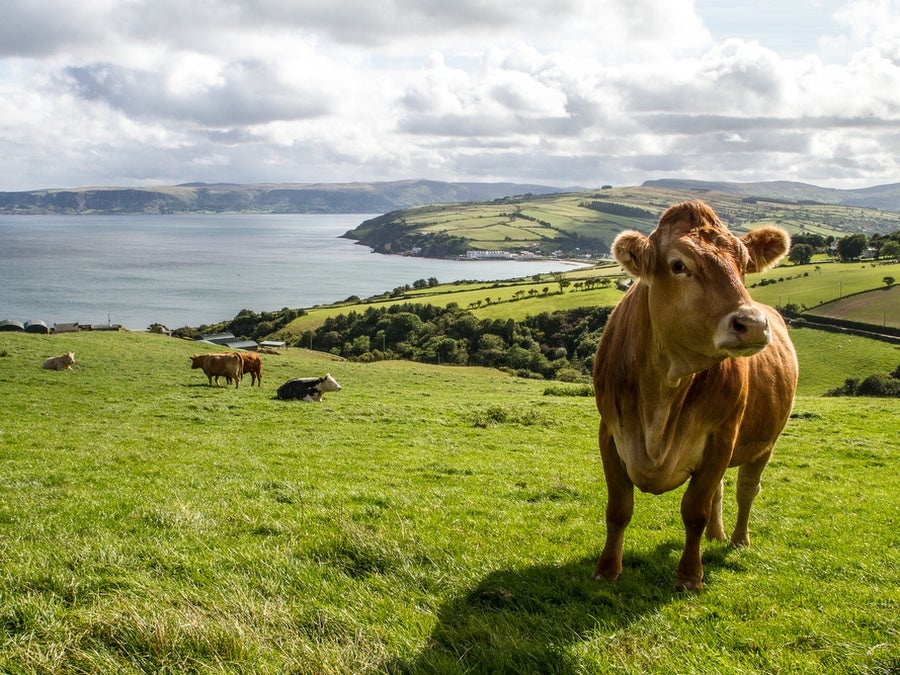 Ireland exported record levels of food and drink in 2022, with dairy leading the way in the food category.
The overall value of food and drink exports was EUR16.7bn (US$18bn) – a 22% increase year-on-year – according to data from Irish trade board Bord Bia.
The "most significant driver" of the value growth was unit price increases, the board said. Bord Bia estimated food and drink unit prices increased approximately 18.5% last year. "Volumes have also increased but to a lesser extent [than unit price increases] as of October 2022," it said.
Jim O'Toole, Bord Bia chief executive, said the figures were "a testament to the resilience of one of Ireland's most important export industries".
He added: "However, behind this growth, Irish food and drink businesses have had to operate in an incredibly difficult trading environment over the last 12 months, and obstacles remain on the horizon as we look to the year ahead.
"Rising energy costs, inflationary pressures at farm and manufacturing level, as well as the impact of the war in Ukraine and Covid-19 on international supply chains have contributed to a profoundly challenging period for the food and drink sector."
Export value growth led by dairy sector
The country exported EUR6.8bn (US$7.3bn) worth of dairy, an increase of 33% on 2021. Over 1.7m tonnes of product were shipped to over 130 markets worldwide. Overall dairy volumes were up by 5%.
The category was led by butter and cheese sales, which took a 19% share each.
Coming in second was the meat and livestock sector, which grew by 15% to reach a value of over EUR4bn, led by beef exports (forming two thirds of category share). The value of beef exports alone was estimated at EUR2.52bn. Beef export volumes were up by 9% on 2021.
The UK market accounted for almost half of Irish beef exports. Outside of Europe and the UK Irish beef exports are estimated to have declined by 10%. This is partly attributed to an import quota filed in the US early in the year which saw Irish exports plummet, as well as competitive pricing within the EU.
In third place was prepared consumer foods (PCF), with a value of EUR3bn, up 17% on 2021.
UK remains Ireland's largest export market
The UK was the largest single market for Irish food and drink exports for the period, with exports valued at an estimated EUR5.4bn. However, other markets are closing the gap on the UK.
"Irish exporters have navigated their way through considerable uncertainty in terms of the new trading environment with the UK and more recently a rapidly slowing British economy," the report stated. "The latter is likely to remain a key challenge for Irish exporters in 2023."
Exports of food and drink to Europe increased by 29% compared with 2021 figures, with France, Germany and the Netherlands noted as key destinations. Food exports were worth an estimated EUR765m – up 20% on 2021. The region increased its share of Irish food and drink exports in value terms to 34% up two percentage points on last year.
Exports to markets outside of Europe increased by 23% and were worth an estimated EUR5.6bn.
While exports to China stagnated due to the country's strict Covid policy and strong domestic meat production, this was offset by growth in the Philippines, India, Malaysia and Japan.
Overall exports to Asia increased by around 9% to EUR1.5bn. "The region presents significant further opportunities for Irish food and drink exports over the medium term, supported in particular by ongoing co-funded EU campaigns for meat and dairy," the report stated.
When it comes to dairy, the EU remains Ireland's largest market, holding a 34% share of the category's 2022 exports. This is led by high demand in Germany, France, the Netherlands and Belgium.
Dairy exports to the UK grew by 39% in 2022 but its overall share of the category remained relatively static at 19%. Volumes for 2021 were slightly skewed by Brexit-related challenges, which led to some artificial growth in the 2022 figures – butter volumes for example were up 70% in the period. Large volumes of dairy products were shipped into the UK in the fourth quarter of 2020 ahead of trade barriers which came into place on 1 January 2021.
The North America market saw the largest growth in terms of volumes, up 46% year on year to EUR800m, led by butter, cheese and casein. North America now holds a 12% share of Irish dairy exports.