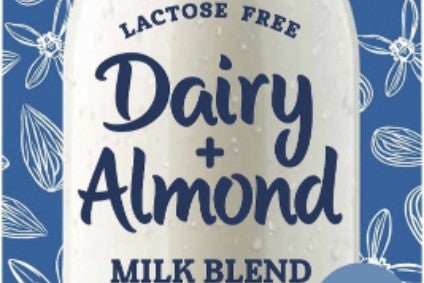 Dairy Farmers of America (DFA) has unveiled the nine-strong line-up for its accelerator class of 2020.
The cooperative's 90-day programme is designed to provide training, growth opportunities and mentorship for start-up businesses in the dairy and ag-tech fields.
This year's cohort is made up of four ag-tech businesses and five dairy food companies. Six are from the US and one each from Canada, Israel and the UK.
The ag-tech companies are Armenta, an Israeli start-up which has developed non-invasive technology for antibiotic-free treatment of bovine mastitis; Capro-X, from New York State, which has come up with a sustainable solution for whey waste from Greek yogurt production; Livestock Water Recycling, from Alberta, Canada, which has developed a manure treatment technology which recycles 75% of manure into clean water; and Mi Terro from California, a sustainable fashion brand that uses excess milk to make t-shirts.
The five dairy food companies are Chank's Grab-N-Go, based in New Jersey, a snack company making pizza cones, Philly cheesesteak cones and more; GoodSport, a Chicago firm making a sports drinks made from milk which uses only natural ingredients and has naturally occurring electrolytes and vitamins; SuperFrau from Massachusetts, which makes an electrolyte drink from upcycling surplus whey; Wheyward Spirit, from Oregon, which makes a spirit from whey; and Yaar Nordic Quark Bar from the UK, which makes chilled dairy snacks from quark, a mixture of cow's milk and natural lactic acid.
Doug Dresslaer, director of innovation at DFA, said: "We're excited about the companies for this year's class. Not only is this the biggest group that we've ever had, but a lot of these companies are developing cutting-edge products and solutions.
"Plus, on both the ag-tech and food sides of the programme, we have companies doing really cool things with sustainability and dairy by-products, which is a strategic focus for our cooperative and the industry."
During the DFA accelerator programme, most start-ups typically spend about four weeks in Kansas City, where DFA is headquartered. This year, due to the Covid-19 pandemic, the programme will kick off remotely for the first two weeks and will also utilise digital training tools and resources in June, with the hope of having some on-site, group learning in July.
Since its inception, the DFA accelerator has worked with 25 companies and has continued to work with the majority of these firms in some capacity, after the 90-day programme.
just-food Guide: Hatching new ideas – Big Food's incubator and accelerator programmes