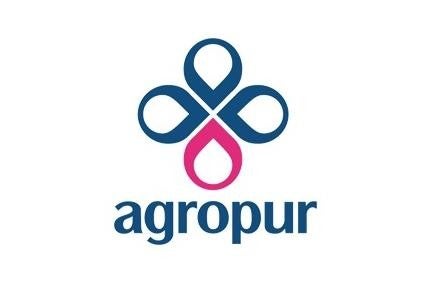 Canadian dairy cooperative Agropur has booked sales of nearly CAD6bn (US$4.5bn) and "substantially improved earnings" for 2016.
Agropur told its annual general meeting yesterday (9 February) sales were in line with the CAD5.9bn reported for 2015, but earnings from operations for the financial year to 1 November grew by CAD105.7m to CAD411.7 million.
The US component of revenues increased by 44.3%, Agropur said. Net earnings before patronage dividends increased 63.1% to CAD154m and the cooperative declared a 50% increase in patronage dividends over the previous year to CAD60.1m.
Agropur said its Olympic and Iögo yogurt brands "posted the strongest growth in the fresh dairy products category with 10% and 6% increases respectively, compared with a 3% average".Meanwhile, the cooperative said its OKA fine cheese brand had grown in volume by 75% since its repositioning 2013.
Agropur president Serge Riendeau, who is retiring this month, said the cooperative's performance "is the result of the sum of all the initiatives we have taken in recent years: our mergers and acquisitions, our cost-cutting programmes, our major investments in our brands and in our facilities in both Canada and the US".
Agropur said its focus in 2016 had been on integrating acquisitions of recent years and said the recent takeover of Canada's Scotsburn ice cream would "expand Agropur's footprint in the ice cream and novelties market and position it to better serve its customers and consumers".
Agropur said a "major step" taken during the year was the announcement that all made-in-Canada products sold under its own brands would "contain 100% Canadian milk and dairy ingredients and bear the Dairy Farmers of Canada "Quality Milk" certification logo.
CEO Robert Coallier said: "The encouraging numbers reflect the wide-ranging improvement efforts and successes of our 8,000 employees in a still-uncertain market environment. Our sustainability depends on our growth. Having risen to the ranks of the world's top 20 dairy processors and established a clear development strategy, we intend to continue our expansion in order to remain a major player in a fast-consolidating industry. Our actions of the past few years have positioned us to face the future with confidence."
Agropur, which was founded in 1938, said it processes more than 5.9bn litres of milk annually at its 39 plants across North America.