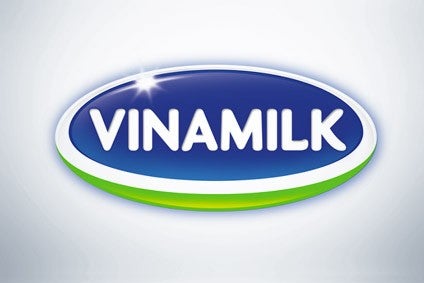 Vietnam's largest dairy group, Vinamilk , has launched a range of products in South Korea.
The publicly-listed company is shipping soybean milk, condensed milk-based coffee and milk tea from Vietnam north to South Korea, where it is selling the products through online stores.
A local distributor, Vina Korea, has been set up to sell the products, with plans to increase the number of retail customers, a spokesperson said.
Asked why Vinamilk has decided to enter South Korea, the spokesperson referred to comments made by Vina Korea to South Korean news agency Yonhap.
"Vinamilk decided to advance into Korea as it sees big growth potential in the local premium milk market," Vina Korea CFO Yun Yo-wang said.
In 2019, Vinamilk generated net revenue of VND56.32trn (US$2.42bn), up more than 7% on a year earlier. Net profit stood at VND10.55trn, compared to VND10.21trn in 2018.
During the year, the company acquired a majority stake in local peer GTNFoods in two stages, first buying 40.5% of the business in March and then a further 35.5% during November and December.
In the first quarter of 2020, Vinamilk's revenue growth continued, with net sales up 7.3% year-on-year to VND14.15trn. Some 15% of sales were made outside Vietnam.
The company made a net profit after tax of VND2.78trn, down 0.7% on the first quarter of 2019. Gross profit was 7.3% at VND6.61trn.