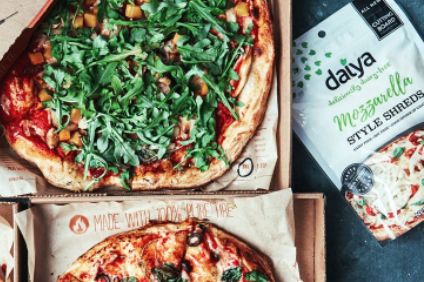 Daiya Foods, the Canadian plant-based food manufacturer owned by Japan's Otsuka Pharmaceuticals, has announced its CEO, Terry Tierney, is to retire.

The company said it will conduct a nationwide search for his replacement.
Tierney, who steps down form the role on 5 September, is a seasoned CPG veteran whose career in the natural products industry has spanned more than 30 years, He has been Daiya's chief executive since January 2014.
Post-retirement he will continue as a member of the Daiya board of directors.
Daiya, founded in 2008, said Tierney has helped the company grow beyond its legacy line of dairy-free, gluten-free and soy-free cheese alternatives to feature a wide range of plant-based foods that appeal to more mainstream consumers.
William McHale, chairman of the company's board of directors, said: "Thanks in large part to Terry's leadership and direction, Daiya has delighted consumers and graced tables with its line of great-tasting, plant-based foods for every part of the day.
"The company is on a strong path and we are poised to continue growing Daiya's portfolio from a position of strength."
Tierney said: "Over the last several years Daiya has made an important contribution to the plant-based food revolution and the passion of our team members to continue this mission enables me to step back to my singular role as a director and continue to support the company in this journey."
In March Daiya, which was acquired by Otsuka Pharmaceutical Co. in July 2017, announced the expansion of its corporate headquarters and production facility to accelerate innovation of plant-based food products.
From the just-food archive: just the answer – an interview with Daiya Foods CEO Terry Tierney in 2014