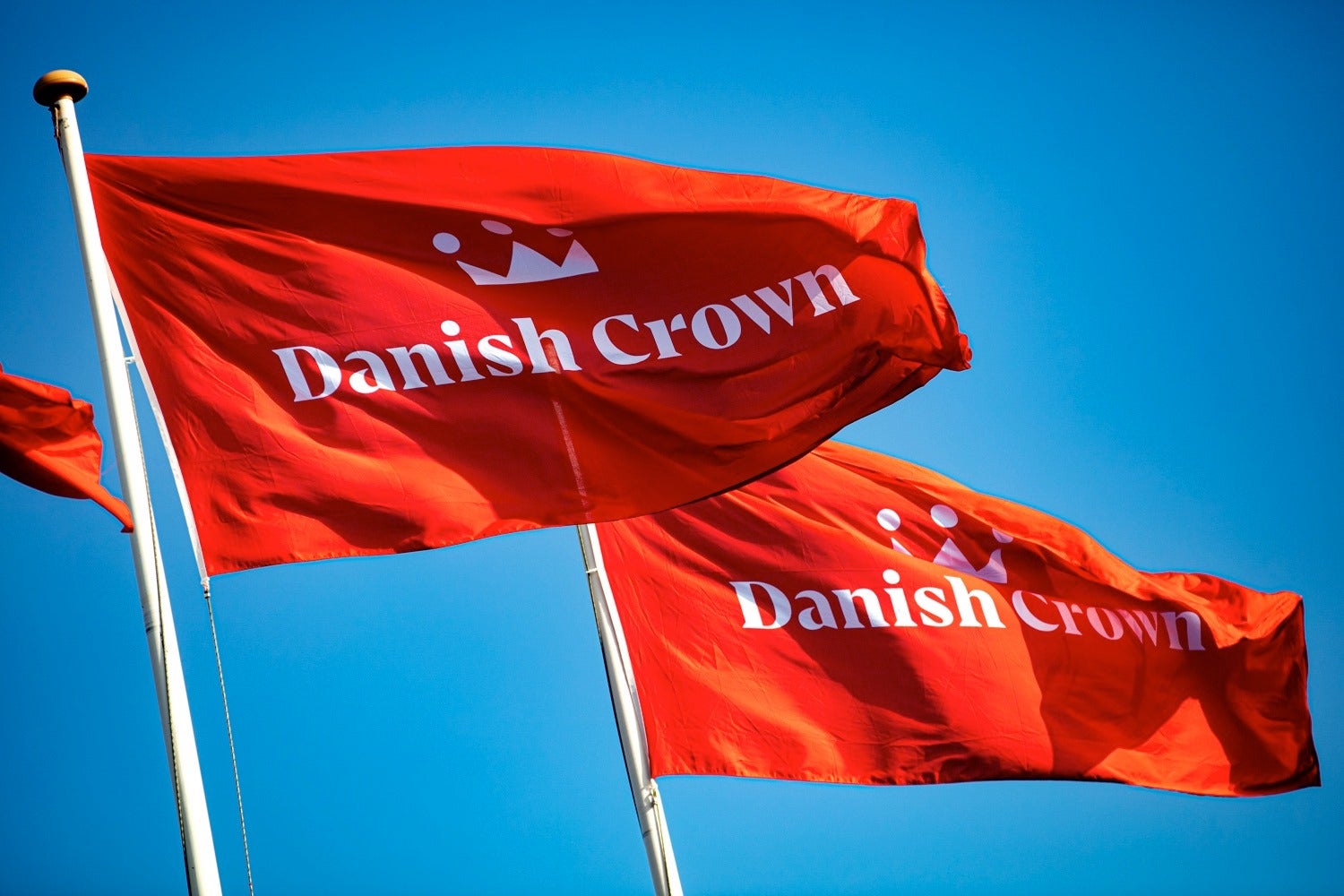 Danish Crown has detailed a cost-savings plan designed to deliver an improvement in operational performance "within" two years.
The Randers, Denmark-headquartered meat processor is aiming to boost its "earnings" over the period by "at least" DKr1.5bn ($219.4m) through a multiple-faceted initiative, including improving efficiencies in its facilities through technology to cut production costs.
Danish Crown has already been consolidating its network of abattoirs and deboning operations in Denmark and Germany, complete with the loss of jobs, due to a decline in pigs coming in for slaughter from the cooperative's farmers. At the same time, the company revealed a plan to invest in automation in December to boost its competitiveness.
"Since spring 2022, Danish Crown has been severely challenged in terms of its competitive strength," the processor said today (16 August) as it outlined a plan to reduce production costs by DKr500m as part of the overall initiative.
Danish Crown explained: "Settlement prices for pigs in Denmark are currently far below those of the rest of Europe. Even though current prices for pigs are close to a record high, Danish Crown's settlement prices are far below the European average and prices in Germany.
"Consequently, it has not been sufficiently attractive for Danish farmers to fatten pigs for slaughter in Denmark, so over the course of the summer period management has dedicated its efforts to drawing up a plan to simplify and rethink Danish Crown's core business.
"We need to streamline our business to improve earnings by at least DKr1.5bn within two years – and preferably sooner."
A spokesperson for Danish Crown told Just Food there were currently no plans for further plant consolidation or job cuts at its factories. However, 100 positions are set to go in administration or "back-office" roles in Denmark and overseas.
As well as the DKr500m savings through the "improved exploitation of capacity at abattoirs and factories", Danish Crown said "administrative and support functions must be streamlined to reduce annual costs by at least DKr250m".
It also aims to increase its earnings by a further DKr500m through sales initiatives "focused on core customers in retail, foodservice and industry in order to build partnerships with customers demanding data-driven traceability and sustainability".
The company also expects the completion of its investment in a new pork and bacon plant coming on stream in the UK to support another DKr250m in savings, with contributions from "profitability in the German slaughter activities and at our processing plant in China".
The UK bacon plant is still the construction phase, the spokesperson said, with a possible ready date in the fourth quarter.
"Win volume"
CEO Jais Valeur said: "I would like to praise our owners for supporting the Danish value chain from farm to fork. That facilitates a much tighter production management process, enabling us to carry out an essential simplification and renewal of our business model.
"Despite the past year of headwinds, we have in fact managed to retain our market shares for products to retailers and the foodservice market. We now need to win volume business in order to shift our entire business over time."
Danish Crown added it is "facing challenges" around the core pig slaughtering and pork processing businesses in Denmark and Germany, including a drop in exports and higher local wages damping its competitiveness vis a vis other market processors.
"The pressure on this part of our business is driven mainly by an unusually prolonged and sharp decline in exports to key markets like China, Japan, the USA, Australia and South Korea," the company explained.
"Previously, Danish Crown has always been able to find alternative sales channels outside Europe during periods of declining sales in one or more of the attractive export markets.
"However, when prices of frozen pork in the global markets are much lower than prices of fresh pork in Europe, Danish Crown is unable to remain competitive because the high level of Danish wages makes the costs of slaughtering, cutting and deboning pigs more than DKr1 per kilo higher in Denmark than in countries like Germany, Poland and Spain."
CEO Valeur added: "It remains a fact that efficiency and optimum utilisation of production facilities will pave the way for profitability in the food industry. This is not new to us but, since we aggregated our pig abattoirs and processing activities in one business unit two years ago, we have not been efficient enough, so that is what we are addressing now."