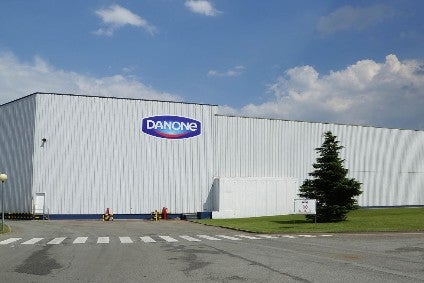 Danone is investing EUR12m (US$14.5m) to install a plant-based production line at a factory in Spain.
The new line at the Parets del Vallès facility in Barcelona will manufacture plant-based yogurts under the Alpro brand using coconut and oats as the base ingredients. The factory becomes the first Danone manufacturing facility in Europe to make conventional-dairy and dairy-alternative products. The Alpro products will be marketed in Spain and also be exported to the UK, France, Germany, Portugal, the Netherlands, Belgium and the Nordic countries.
"More and more consumers are opting for vegetable options, both in Europe and in our country. We promote this trend from innovation as the main force of transformation to continue offering our customers and consumers an offer of increasingly varied products, allowing them to increase the presence of alternative vegetables in their diet," Paolo Tafuri, the CEO of Danone's Spanish arm, said.
According to Danone, Alpro holds a 50% global market share in the plant-based yogurt category.
Last week, Danone announced it had acquired Earth Island, also known as Follow Your Heart, a plant-based business in California present in cheese alternatives and spreads. And in December, the French giant revealed it would expand capacity at another European plant-based facility in Sweden.
The announcement of the acquisition came alongside Danone's 2020 financial results. Danone's combined Essential Dairy and Plant-based division saw sales rise 3.4% like-for-like basis in 2020. Plant-based sales in isolation grew 15% year-on-year.
just-food analysis: Will Danone's growth predictions placate grumbling investors?