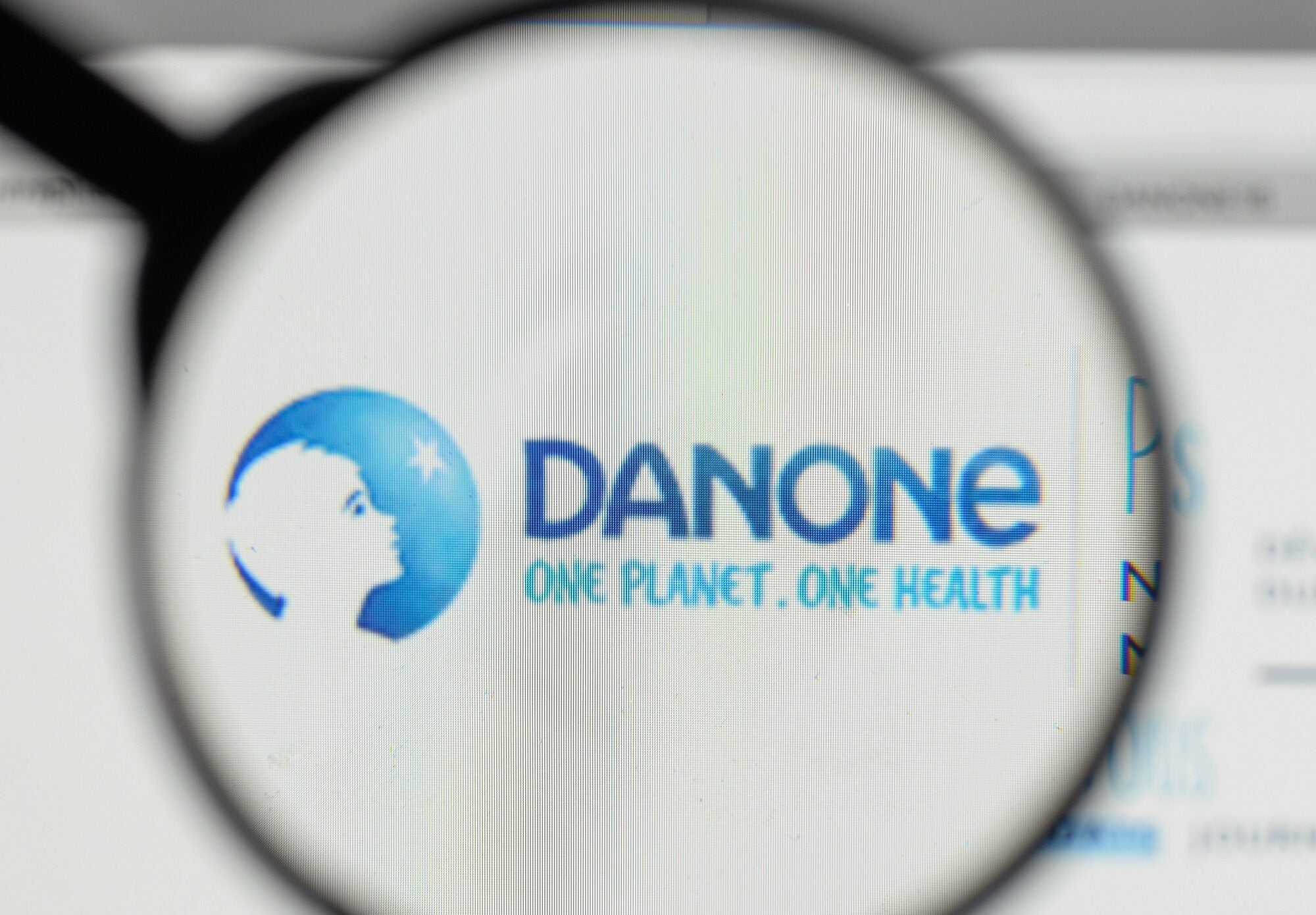 French food and beverage major Danone said it will carry on "driving price increases" where it is important to protect its business.
The Alpro and Activia maker saw its first-half revenues benefit from a 6.8% hike in prices across its portfolio. Danone indicated there are more increases to come as it battles input cost inflation.
CEO Antoine de Saint-Affrique told analysts in a post-results call today (27 July): "Taking pricing is never a simple discussion. In some cases, there have been pretty robust discussions but we hold our ground where we have to and so far so good."
De Saint-Affrique said Danone takes a market-by-market approach. "In some markets, such as North America and emerging markets, you can go very fast," he said.
"In Europe, in some countries, we are in our second or third wave of price increases and we will keep driving prices where we think it is important to protect our business but you don't want to price yourself out of the market."
De Saint-Affrique said the reaction of consumers to the pricing actions it has taken remains something of an "unknown quantity".
"It's pretty patchy. In markets like Russia and Brazil, there is obviously a huge volume of elasticity but it has been limited in the US and France," he said.
Danone recorded net sales of EUR13.32bn (US$13.48bn) in the first half, up 7.4% year-on-year. North America was its star performer, up 8.9% on the back of "strong performance" in coffee creamers, yogurt and plant-based.
Its operating income was up 62% at EUR1.38bn while its recurring operating margin was 12.1% against a consensus of 11.9%.
The company has updated its sales guidance for 2022. It now expects revenues to increase by between 5% and 6% against its previous steer of 3%-5%. Danone maintained its forecast for its annual recurring operating margin to be 12%.
De Saint-Affrique, appointed last year following activist investor disquiet with a brief to improve Danone's performance, described it as "a strong first half, with broad-based progress despite an unprecedented external environment".
He added: "We believe there is still much we can do to bring Danone where we want it to be and deliver on both our purpose and our business ambition."
Analyst Pascale Boll at Stifel said: "Good performance in Evian, Volvic, Aptamil, Alpro and Silk underpin the year-to-date good performance and give further evidence of restructuring progress, in our view."
Fellow analyst Martin Deboo of Jefferies said: "Overall, we see this as a net positive update."