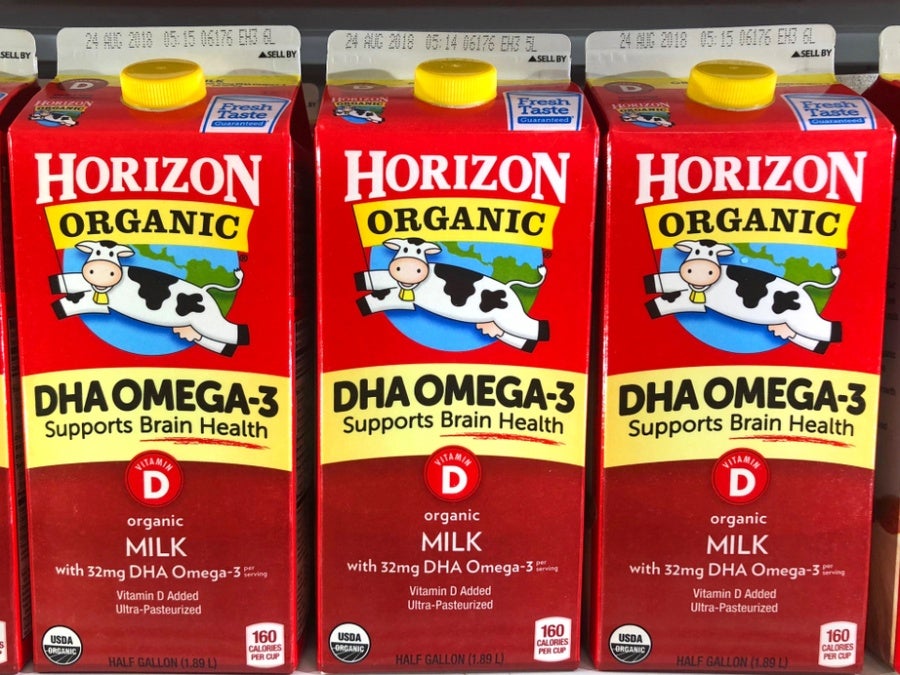 Danone is considering selling US organic dairy businesses Horizon Organic and Wallaby amid its ongoing strategic portfolio review.
It said the two businesses had a "dilutive" effect on sales growth and are being assessed under the 'renew Danone' strategy.
In a statement released yesterday, the French dairy giant said it would "explore strategic options, including a potential sale" of the two businesses.
Colorado-headquartered Horizon Organic and Wallaby, which produce milk, creamers and cheese, form 3% of Danone's global revenues and the company said they had "a dilutive impact on like-for-like sales growth and recurring operating margin in 2022".
Analysts at US-based Jeffries today welcomed the "decisive" move, estimating the margin dilution Danone cited could be in the range of tens of basis points.
"We welcome this more decisive move on reshaping the portfolio, having identified US organic milks as an element within EUR4bn (US$4.4bn) sales of potential disposals," they said.
Danone CEO Antoine de Saint-Affrique said: "Both Horizon Organic and Wallaby are strong, much-loved brands with compelling growth opportunities. That said, seen through the lens of our renew strategy, which requires us to stay disciplined in how we allocate our resources, they fall outside our priority growth areas of focus.
"We are confident that exploring strategic options for these brands will enable them to get the focus and resources they need and therefore allow them to maximise their potential and unlock further growth."
Danone's review strategy, announced in March last year, focuses on divesting non-performing assets in order to invest in the group's core brands.
Last week, the Alpro owner announced a series of changes to its executive team for "faster and better decision-making".
De Saint-Affrique himself took the reins at Danone following a boardroom shake-up. He became CEO in September 2021, succeeding Emmanuel Faber who was ousted from the role six months earlier following investor disquiet over the firm's performance.