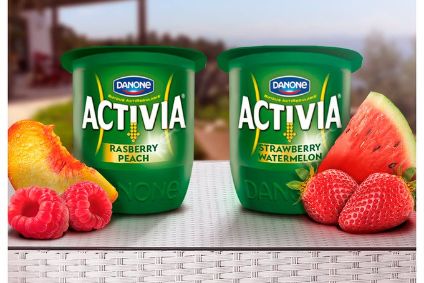 Big brands might be able to prosper as consumers adjust after the Covid-19 pandemic, Danone has suggested.
Speaking to analysts yesterday (21 April) after Danone reported its first-quarter sales – and withdrew its financial guidance for 2020 – the company's management, though underlining it is hard to make firm forecasts on future consumer behaviour, indicated their belief larger brands could resonate with shoppers.
Citing a survey from global communications firm Edelman, Danone said 60% of people are turning to brands they trust, a figure the company said rose to 89% in China.
Edelman's survey, Brand Trust and the Coronavirus Pandemic, also showed 65% of people's future purchases will be influenced by brands' response to pandemic (a figure that was 88% in China).
"Although it's too early to have a definitive view on what's going to happen, we observe a resurgence of consumer preference in big brands," Danone CFO Cécile Cabanis said. "There are greater expectations for brands to help address societal change."
The pantry-loading seen in markets around the world did cause manufacturers and retailers to focus on fewer SKUs to focus on getting products to shelves. Danone itself said it is focusing on its "core range to maximise industrial output".
Faber believes that could present an opportunity for Danone and, interestingly, suggested there could be a change to one trend that has shaken up the packaged food sector worldwide in recent years, while, again, underlining how it is "very, very early days" in assessing how the competitive landscape could take shape.
"The simplification of SKU assortments and ranges in the trade is very significant," he said. "This is a time for big brands if we act properly. "[Retailers] need reliable partners. They need partners that can act at scale. This is where large brands, large companies can operate at an advantage and maybe, for the first time, the food revolution that propelled all these small, nice brands on the shelf may be put on hold for some time or may transform actually in the coming periods. We see assortment reduction all over the place."
In the first three months of 2020, Danone's sales rose 1.7% on a reported basis to EUR6.24bn (US$6.79bn) and by 3.7% on a like-for-like basis. Faber called the results "stronger than we had anticipated" and said "a China downside" had been "offset by pantry-loading upside in Europe and North America in March".
Analysis: Danone Q1 sales update and adapting to Covid-19 – six things to learn