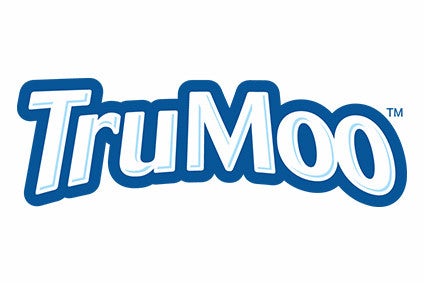 After reporting a disappointing set of annual results, Dean Foods' chief executive Ralph Scozzafava is counting on a productivity drive to deliver growth at the US dairy group.
Dean Foods' shares slumped on Monday (26 February) after the Texas-based firm said its 2017 net profits slid 49% to just over US$61m as it "navigated a rapidly-changing industry landscape and a dynamic retail environment".
The result was a contrast to a year ago, when the company, whose brands include TruMoo and DairyPure, saw profits leap to almost $120m compared to an $8.5m loss in 2015.
While last year's sales ticked up 1.1% to $7.8bn, operating income was down 68% at $83.3m.
On a conference call with investors yesterday (26 February), Scozzafava explained Dean Foods faced stiffer competition in private-label milk during the first half of the year and "lost volume at higher levels than we planned". As a consequence, it saw a rise in leverage, which put pressure on its operating income, while margins suffered amid an increase in retailer investment in private-label products.
Scozzafava outlined a three-point strategy to drive the business forward, including an "enterprise-wide cost productivity plan", along with commercial aspirations and investments in the company's "core capabilities". Dean Foods is targeting $150m in net cost savings from the programme by 2020.
The key thrust of Scozzafava's strategy appears to rest on the productivity plan.
Scozzafava told investors it "involves an aggressive approach to our strategic pillar of delivering operational excellence where we are executing against an enterprise-wide productivity plan over the next 18 to 24 months, with meaningful incremental savings enabled by integrating our operating model and right-sizing our cost structure".
In the earnings statement, he added: "Our enterprise-wide cost productivity plan will create a runway for increased and ongoing productivity benefits in 2019 and beyond as we target an incremental $150m in annual run-rate savings by 2020. We have the right strategic plan and a strong team in place to drive our business and company forward."
Meanwhile, commercial strategies also feature in the forward-looking plan. The chief executive reiterated comments made during the last conference call to focus on "winning in private label and building and buying strong brands with innovative new products".
Dean Foods has made some headway towards addressing those objectives. In June, it acquired US organic juice business Uncle Matt's Organic and bought a minority stake in the dairy-free start-up Good Karma Foods.
In 2016, the company entered into a 50-50 joint venture with CROPP to distribute the US cooperative's Organic Valley brand, with processing and shipping initially slated to begin in mid-to-late 2017.
Scozzafava singled out the Organic Valley Fresh product as contributing to the overall performance of the Organic Valley brand last year, and said it "outperformed both the category and the category leader from a growth perspective".
Chief financial officer Scott Vopni is also optimistic about the Organic Valley venture.
"We're ramping up the business, continue to drive incremental distribution in conventional channels, we're making progress against our goals, [and] we're very encouraged by the opportunities to grow this business," the CFO said.
Dean Foods also plans to focus on diversification beyond liquid milk after launching DairyPure sour cream last year. In 2018, it is seeking to role out cottage cheese under the same brand and its DairyPure mix-ins are due to hit the market around the middle of March.
The third-pillar of the company's growth strategy is to invest in technology and infrastructure and address what its calls a "legacy system that has a disproportionately oversized cost structure that is too sensitive to even relatively small percentage declines in our volume".
That also includes a fragmented purchasing system, which the firm plans to tighten.
Scozzafava added: "Diversifying our portion into adjacent categories whether through innovation or M&A is critical to long-term earnings growth. This pillar of our strategy is directly supported by two other important pillars: winning in private label and driving operational excellence."
Money will also need to be injected in 2018 to support the productivity plan in the form of a "significant one-time investment" that will hit the company's free cash flow, the CEO said.
Around $135m to $160m in capital expenditure will be allocated this year to support the company's objectives compared to around $105m in 2017.
"We consider 2018 to be an important year, a year of transition and transformation as we reset our cost structure to better position us for the future," Scozzafava said.
"We have a major emphasis on our enterprise-wide productivity plan and I'll be updating you quarterly on our progress here and view this work as the key metric in assessing our performance this year."