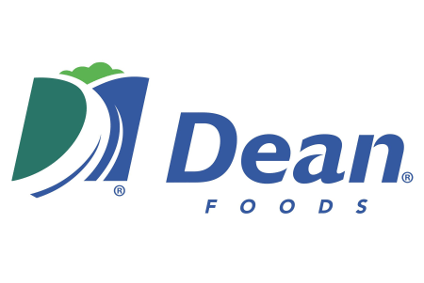 Dean Foods has concluded a strategic review and has opted for an internal transformation programme for the US dairy business under newly-appointed chief executive Eric Beringause rather than pursue previously suggested options of a sale or joint venture.
"The board has determined that the execution of its standalone operating plan under the leadership of Eric Beringause, who was appointed as president and CEO on 29 July, will provide the best opportunity to enhance long-term shareholder value," the owner of the DairyPure and TruMoo brands said in a statement.
Beringause replaced Ralph Scozzafava, who had been CEO of the New York-listed company since early 2017 and was at the helm when it reported the biggest annual loss in 2018 for seven years. Before his departure, Scozzafava had outlined a three-point strategy to return the business to growth followed by an announcement in February that it was also exploring the option of a sale or a joint-venture partner.
Jim Turner, a non-executive chairman of the board, commented in the statement: "The board conducted a wide-ranging review of alternatives for our business and determined that the continued transformation of Dean Foods under Eric's leadership provides the best means for creating value for the company, our shareholders and other stakeholders.
"Eric is an industry veteran with more than three decades of transformational leadership and operational experience in the food, beverage and consumer products industries, and we are confident that his oversight of and adjustments to our operating plan will build on the current momentum and drive improved performance in the business."
Beringause said he will continue with the cost-savings and supply-chain initiatives and lean on Dean Foods "competitive advantages" in private label and its portfolio of "strong national brands".
He said: "We will move forward with an increased focus on our customers and leverage our many competitive advantages – including our portfolio of strong national brands, extensive private-label capabilities, category leading position and our uncompromising commitment to quality, safety and service – to drive profitable volume.
"We are also continuing to execute on our cost-savings and supply-chain productivity programmes, designed to enable Dean Foods to be more agile and cost-efficient in the marketplace. As we implement these initiatives, we remain focused on maintaining the highest levels of quality, service and value that our customers have come to expect and that are paramount to our success."