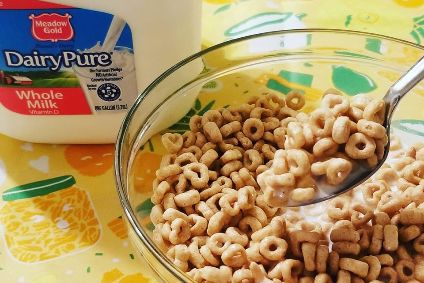 US dairy giant Dean Foods is to close its Honolulu operation in Hawaii after a previously-announced deal to sell its Meadow Gold Hawaii business to Industrial Realty Group was terminated.
The company, which is being sold off following its bankruptcy, said it has now reached an agreement in principle with an unnamed party to sell its Hilo facility and related assets on the Big Island, Kauai and Maui as an ongoing business, alongside related distribution branches and the Meadow Gold Hawaii brand name and related intellectual property. Operations at its Honolulu facility are set to close by 30 April.
Dean Foods has not revealed how may employees will be affected by this decision, nor has a reason been given as to why the Industrial Realty deal fell through.
Eric Beringause, president and CEO of Dean Foods, said:"We are extremely disappointed that we were unable to finalise an agreement for Industrial Realty Group to acquire our Hawaii operations.
"This was a difficult decision but, ultimately, given the timeline of our Chapter 11 restructuring we were not able to find a path forward that would enable our Honolulu operations to continue through our comprehensive court-supervised sale process.
"That said, we are pleased to have reached an agreement in principle for our Hilo facility and that an interested party intends to continue the plant's operations and maintain the Meadow Gold Hawaii brand name."
On 4 April, the US Bankruptcy Court for the Southern District of Texas approved the sale of a substantial portion of Dean Foods' business operations, including the sale of the assets, rights, interests and properties relating to 44 of the company's fluid and frozen facilities, to Dairy Farmers of America for US$433m.
The court also approved the sale of the assets, rights, interests and properties relating to eight additional facilities, two distribution branches and certain other assets to Prairie Farms Dairy for $75m in cash and the sale of Dean Foods' facility in Miami, Florida to Mana Saves McArthur for $16.5m.
The court also gave the green light to Producers Dairy Foods' purchase of Dean Foods' Reno, Nevada facility for $3.7m and its purchase of the Berkeley Farms trademark and related intellectual property for $3 million, as well as Harmoni's acquisition of the company's Uncle Matt's business for $7.25m.