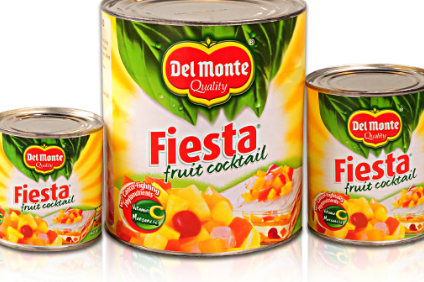 Del Monte Philippines (DMPI), a subsidiary of Del Monte Pacific, has formed a joint venture in its home market with Vietnam Dairy Products, or Vinamilk.
The dairy partnership has been established with an equally split investment of US$6m and will import products manufactured by Vinamilk for marketing and distribution in the Philippines under the co-brand Del Monte-Vinamilk.
Vinamilk, which is listed on the Ho Chi Minh City Stock Exchange, shipped the first products under the joint venture at the end of July and they are expected to be on-shelf in the Philippines in September. It is anticipated the partnership will generate revenues in the first year of $8.8m with growth foreseen at a compound annual growth rate of 50% in the "medium term," according to a stock exchange filing.
The Vietnamese firm's planned joint venture was first touted by the company in February but the potential partner business was not revealed.
Del Monte Philippines is traditionally a supplier of canned fruit products such as pineapple, ready-to-drink juices, and spaghetti sauces. The new venture with Vinamilk marks its entry to the dairy category. The subsidiary of Singapore-listed Del Monte Pacific has been operating in the Philippines for 95 years.
Vinamilk, meanwhile, posted sales revenues of $2.6bn last year, according to the filing, and has production operations in the US, New Zealand and Cambodia, and also operates an organic dairy farm in Laos.