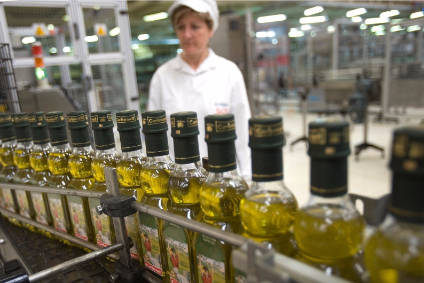 Spanish olive oil heavyweight Deoleo has linked up with a Greek cooperative on a sustainable production initiative.
Deoleo, which owns brands including Bertolli, Carbonell and Carapelli, has signed a strategic agreement with olive oil producer Gargalianoi to launch a sustainable production model and "ensure the supply of raw materials of the highest quality" for its brands.
The agreement will last for seven years during which time Deoleo and Gargalianoi will work together to launch a production model aimed at reinforcing the quality and traceability of olive oil.
Gargalianoi is one of the main cooperatives of Messinia, one of the most important extra virgin olive oil producing areas in Greece, with a production output of around 45,000 tons, of which 10,000 tons are produced in the Gargalionoi area.
The cooperative encompasses some 800 producers and generates about 1,000 tons of the Koroneiki variety and has the potential to double its production, Deoleo said
Pierluigi Tosato, CEO of Deoleo, said: "This agreement is another step in our strategy of integration with production in order to create value for all the members of the chain, we know that it is a long-term project but fundamental to transform the sector."
In July, Tosato warned that the olive oil industry model is "broken" with consumer demand falling and the sector set to see surplus production.
In April Deoleo signed a similar agreement in Spain with the Viñaoliva Extremadura cooperative, which will see the creation of a brand of sustainable oils from Extremadura.
And in June Deoleo partnered in Italy with the agrarian organisation Confagricoltura, one of the largest agricultural associations in Italy, to boost production, improve productivity and achieve more final markets for Italian oil production.