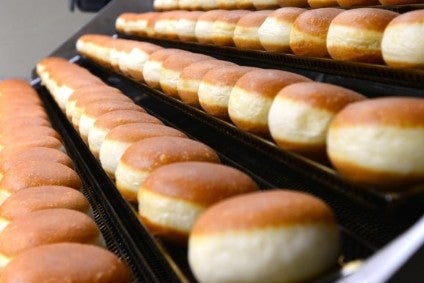 A shareholder group agitating for change at ARYZTA has rejected the Swiss-Irish bakery firm's choice of former Barry Callebaut man Andreas Schmid as its new chairman.
Veraison Capital – one of the company's two largest shareholders alongside Cobas Asset Management, which is also calling for change – suggested Aryzta needs someone with more direct experience of the bakery sector.
"Aryzta needs more than ever bakery industry competence and trustworthy leadership," it said in a statement this morning (13 August).
Announcing its chairman pick, Aryzta said Schmid would stand for election as its new non-executive chair of the board of directors at the delayed EGM on 16 September to replace Gary McGann, who has agreed to step down as chairman and a member of the board of directors.
Aryzta described Schmid as "one of Switzerland's most distinguished business leaders". Schmid is a former CEO of Barry Callebaut and has also been the Switzerland-based chocolate and cocoa products manufacturer's chairman. He has also held senior executive positions at travel group Kuoni and employment group Adecco, among other roles.
"Andreas Schmid has many years of operational and strategic management experience at the head of leading international food, retail and service companies," Aryzta said.
It added that as chairman of Airport Zürich AG since 2000, he has "successfully led this company through the crisis following the grounding of Swissair in 2001 and through the financial crisis in 2008".
Schmid said: "I am aware of the headwinds the company is currently facing, but I look forward to working with Aryzta CEO Kevin Toland, his management team and the board of directors to overcome these challenges."
He said that, should he be elected at the EGM, he would step down from "certain mandates" he holds in order to "fully support the business as it continues to manage through these difficult times".
However, Veraison said "his election is clearly rejected by the shareholder group".
It added: "After continued delaying tactics as well as the public announcement of a strategic review and sales process, Aryzta needs more than ever bakery industry competence and trustworthy leadership."
Veraison and Cobas are calling for asset disposals, a simplified business model and a revamped board of directors.
They have previously said the board "has failed to set the right strategic course to focus the company and reduce the complexity of Aryzta".
The agitating shareholder groups have proposed that three independent candidates should join the board, a point Veraison reiterated in its statement this morning.

In April, Aryzta hired France-based investment bank Rothschild & Co. to review strategic options for the business, which has been struggling financially of late, particularly in North America, one of its two key markets along with Europe.
Last month, Aryzta said it had received "unsolicited interest" in the business from unnamed third parties. Two weeks ago, Bloomberg reported Canada-based manufacturer and retailer George Weston Ltd was looking at whether to bid for Aryzta. Citing unnamed sources, the outlet said private-equity houses including Apollo Global Management and Cerberus Capital Management were also eyeing the situation.