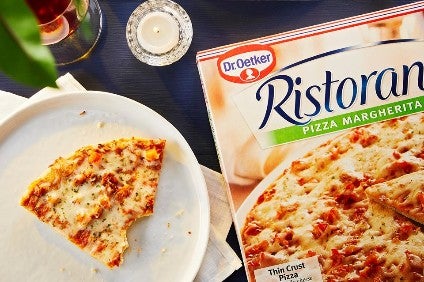 German food group Dr Oetker is to create more than 100 jobs at a facility in Canada just four months after announcing it was shuttering a factory in the country.
The Ristorante pizza maker is to receive CAD7m (US$5.4m) from Ontario's Jobs and Prosperity Fund towards expansion at its London Province facility.
The money will be used to build a new high-speed frozen pizza manufacturing line that will help to create 103 jobs and retain 115 positions.
It will be used for dough preparation, baking, toppings, freezing and packaging equipment.
The overall production rate of the facility will nearly double from 10,000 to 18,000 pizzas per hour.
The investment will allow Dr Oetker to use the presses to manufacture both a smaller size of pizza that serves up to two, as well as a larger family size.
The announcement comes exactly three months after Dr. Oetker Canada announced it would be closing its Grand Falls, New Brunswick, frozen pizza plant in May, at the cost of 180 jobs.
At the time, the company said 70% of the manufacturing would move to London while the rest would move to a plant in the US.
It said the decision to close the factory was due to a "challenging" operating environment.